This time around we are talking to Adam Viðarsson — CEO & Founder of Valhalla Vacation Club.
Chris: The Valhalla Vacation club aims to treat its investors as royalty. How does the teamwork towards this idea?
Adam: At Valhalla Vacation Club, the viking owners are the bosses! Therefore, they are the royalty the team is working for. With the DAO the investors will hold all major decisions on where to invest and what to do with the profit so in a sense they are in control whey the team is focused on creating the platform where the buyers can build up a community and make decisions which affect the outside world
Chris: Owning a Viking or the Valhalla Club NFT will entitle its members with monthly benefits. What are these benefits, please highlight?
Adam: With the DAO viking owners will get access to a community sourced buy and sell advice every week. This is in addition to monthly Alpha investment calls organized by the team with guest speakers which have been very successful in investing in different products. Of course the eventual goal is to make sure that viking buyers are able to receive a share of the possible income from sale of NFTs.
Chris: Similarly, how much share is being allocated to the investors in the Valhalla Club DAO?
Adam: Each minted viking will receive 1 share in the DAO. Pre-sale minters and First-phase minters will receive 1.5 votes per viking for their early support, granting them better possible profits from selling other Artwork, and more influence per viking. The co-founders of Valhalla Vacation Club will not receive any additional shares other than the amount of vikings we have obtained through minting the same way as all other holders!

Chris: When is the release date for the Vikings? How many such Valhalla Club NFTs will be released?
Adam: Our first-phase minting started 21st January and will be available for one week to let people mint whenever they feel the current gas fees are at an acceptable level. The total supply of first phase vikings are 1.499. You can join our social (Twitter and Discord ) so as not to miss new updates
Chris: How is each Viking token different from the other? Could you share rare ones?
Adam: There are over 250 unique traits which the Vikings can have! Each viking is completely unique with some having a less than 1/1000,000 chance of being created. Additionally there are a handful of fully unique characters (gods) which are specifically created as a small surprise for lucky minters (one viking "lucky Leif" even comes with a prize of 1 ETH if you are lucky enough to mint him!)
Chris: Furthermore, what will be the price for each Valhalla Club NFT? How much will be the gas fees?
Adam: Each VVC NFT costs 0.065 ETH in the main sale, they were sold a bit cheaper for 0.04 ETH during the presale. After the presale sold out we switched our focus to the main sale and flipped the switch last Friday.
Chris: Finally, what is planned next for the Valhalla Club NFT? How does the roadmap chart out after the sales of all NFTs?
Adam: We're about to ship out the lava-rock pieces that is our first roadmap activation. For the top 15 holders we are sending out gold coated lava-rock pieces handmade by one of our co-founders grandfather.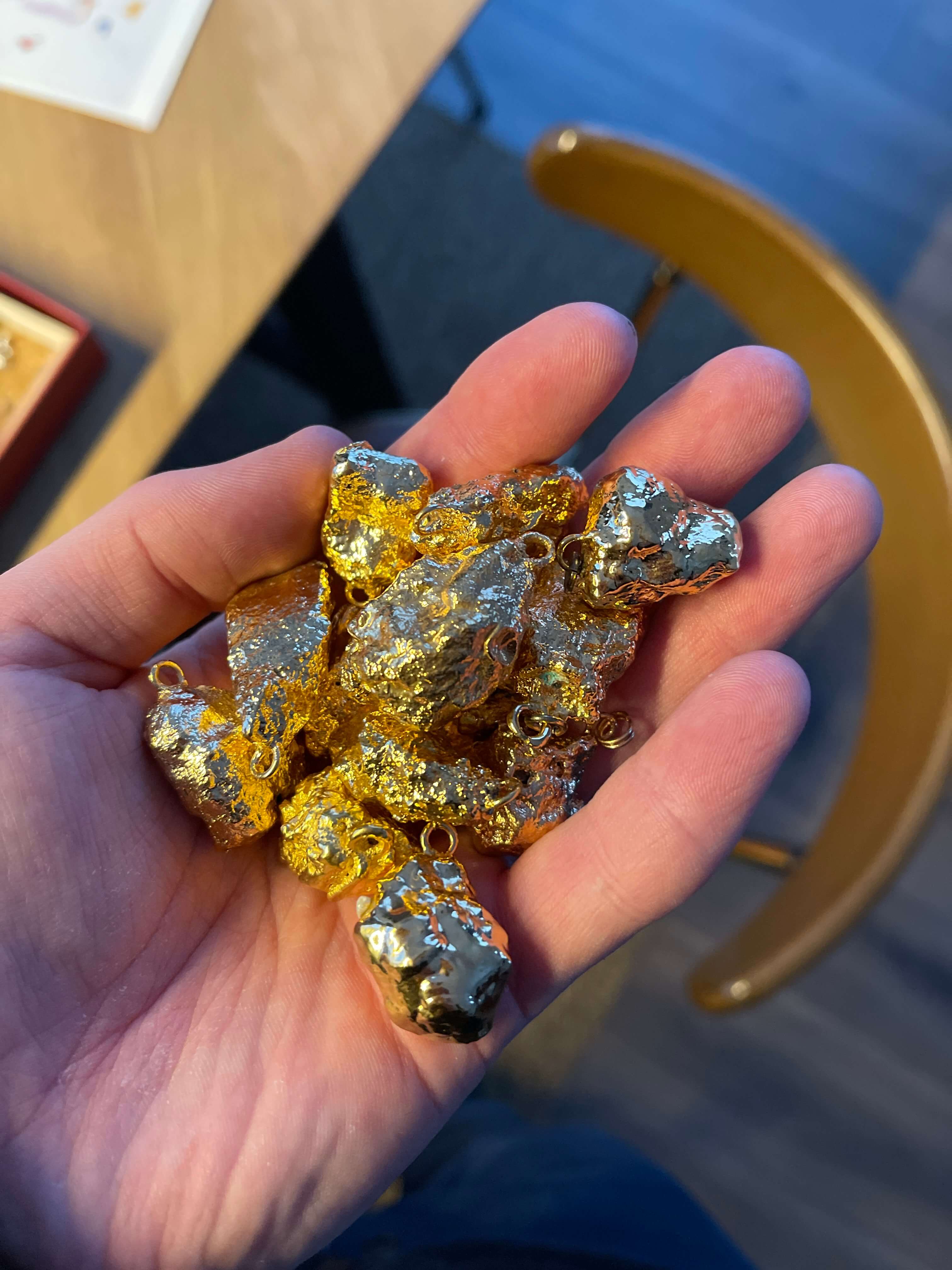 Video of us collecting the rocks you can find here!