What's good in the hood, folks? I'll tell you what. Today we are joined by Creepleton — founder of Daddy Longnecks NFT.
Before creating his NFT collections, he was a retail store owner but couldn't survive during Covid and was forced to shut down, so he dedicated the past 2 years to curating and creating his collections
Chris: Daddy Longnecks are works of digital art. These tokens are part human and part, a creation of light. Please help us delve more into the story of the creation and development of the NFTs.
Creepleton: I have been creating digital art on MS paint for over 20 years but it was just a passion and I never did it with any real purpose. When my store shut down, I was not able to find decent work and have had to do odd jobs since. When NFT's became more popular, I decided that if I could make a living doing the thing I loved, than the risk was worth it. I took a loan so I could fully dedicate myself to this project. I spent the first year curating and minting old pieces I had created over the past decade(anything before 2012 was lost), once I finally finished with my old work, I decided that I was going to make a collectible collection with unique traits, inspired by my art and "Creepletons", which are the original or "ancestors" of Daddy Longnecks. I then dedicated the next 8 months to creating this brand new collection, still hand-drawn and each individual NFT unique and created from scratch
Chris: Also, we read that the holders would receive airdrops and other Creepleton bonuses. How do the holders entitle themselves to these benefits? How many tokens do they essentially have to hold to become a recipient of these airdrops and benefits?
Creepleton: To recieve benefits, you just have to own one Daddy Longeck, you can own as much as youd like , but as long as you have one than you will recieve the bonuses.
Chris: The tokens are only 1000 in number. What are the unique traits and features that set each one of them as a unique NFT in the Metaverse?
Creepleton: In general, the NFT itself is unique since it's like an original art piece, hand drawn and, though some Daddy Longnecks may have similar traits , ( hair, eyes, facial hair, etc.) not one looks like another. There is only 1000 because 10k would of taken me 5 years lol. The time that goes into each NFT is more than some people think. Hand drawing using your finger and the scroll pad is difficult enough for most people but than to individually pixel every pixel for the polished look, is more time consuming than the drawing itself. It's why this collection is unique, it's not a traditional collectible collection with a base and than diferent accessories randomly disbursed by a software, still cool don't get me wrong , but each collectible in this collection is hand drawn and every pixel placed to create a unique, one of a kind NFT.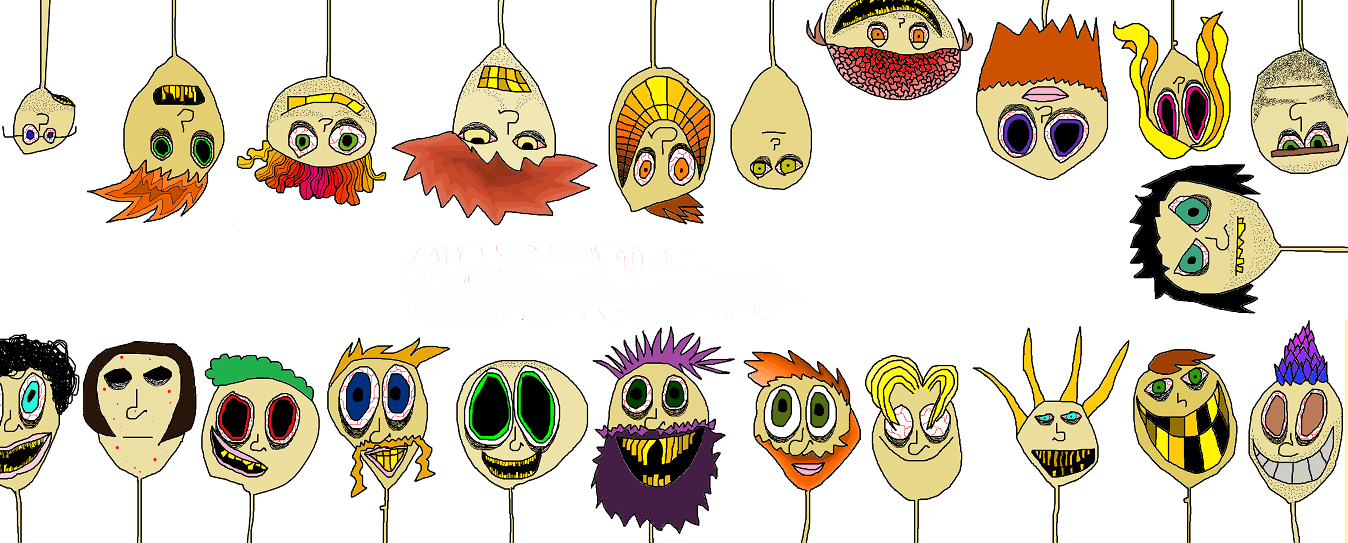 Chris: Additionally, what is the base price for the token? How can the users buy the NFTs? Please state the steps of purchase explicitly.
Creepleton: Base price is 0.03 ETH, A user can purchase a Daddy Longneck through OpenSea. Once purchased, you will recieve the Daddy Longneck, and I will immediately start working on your first Airdrop.
Chris: Moreover, when is the token drop? How many tokens can a user buy in a single transaction? Do you have a limit to the number of tokens that can be held by a single user?
Creepleton: Daddy Longnecks are on sale currently, the token drop was a few days ago. I think Opensea only allows one item to be purchased but a user can hold as much Daddy Longnecks as they want.
Chris: Along with this, help us understand the team organization behind Daddy Longnecks NFT. How does each one of the members contribute to the development of the token?
Creepleton: I am currently the only one working on this project. I create the art, curate and mint, and do the best I can to market it.(which has been my weak area lol)
Chris: Before closing, do share some of the future plans for the Daddy Longnecks NFT. Do you have plans to bring in a mech store in the near future?
Creepleton: I have a very long-term vision for this project. I don't want to do anything else but this and I will contiously dedicate my time to growing and developing this project in the Web3 space. I hope to grow into much more than just a unique NFT collection. I want to grow this into a community where ,all who are part , will grow with the project. I plan and hope to grow as a brand with merch, events, and a much more involved prescence in web3 application. Not sure what the future holds, but no one is more motivated and commited to growing this project. Sometimes the road equals the map.