Greetings, folks! Today's guest is Josh Hendrick, Final Humans Co-Founder.
Josh is an engineer specializing in software development and has worked across a wide range of Fortune 500 companies and startups across the globe. He is an avid crypto investor, collector of NFT's, and makes music for fun in his spare time.
Chris: The story is all about 6 friends and their antisocial social media life. What is the concept behind the creation of the Final Humans?
Josh: The Creation of The Final Humans:
In a post Covid-19-pandemic society, mankind is struggling as a population due to our often decreasing ability to value human life. Today, more and more people have become increasingly dependent on social media platforms. Major corporations and governments are capitalizing on this, asserting control and influence and bringing about a new world order. Now more than anytime in the past, we as a society are lacking in forgiveness and empathy. With all of our data being stored in the cloud, things people have once said or done are coming back to haunt them. Mass shootings are on the rise, protests and anarchy are becoming a normal part of life. We thought about this and asked ourselves the question, could we be the Final Humans?
With all that being said, we believe that through love and acceptance, we as humans can overcome any challenge set before us.
The Final Humans embodies this message and is a story of strength, courage, acceptance, knowledge, and wisdom. Follow these six friends who live an anti-social life in a social media world! Everyday is a journey to make money, have clout, acceptance, and fame. Each character has delusions of grandeur, with their own personal dreams to fit in and make it by just being themselves. The tale follows six friends through their trials and tribulations, struggles, ups and downs, relationships, social distancing, and acceptance, while trying to keep it as real as possible. Follow this colorful cast and their stories as they navigate through adulthood, along with celebrity guest appearances on their way up, out, in or down.
Chris: The story of these tokens is quite relatable. Does it form a guide to a play-to-earn game? What are your plans?
Josh: Play to earn games have definitely been taking over the NFT market lately and there are tons of cool play to earn ideas out there lately. Our initial plans with Final Humans will take a slightly different approach in the form of a watch and earn series. This basically means that you can watch the series and if one of the characters appears who matches an NFT you hold you can get paid for that each episode. This incentivizes holding the NFT's and participating in voting around the storyline.
Longer term we may consider a play and earn type game as we've recently been establishing some partnerships with projects like Hello.one and others who have made some pretty cool play to earn games. We'll be involving our community in these types of future decisions. Our community are our partners in this and we'll always get their input before making major project decisions.
There are a ton of other ways people can participate and contribute to the project including submitting their music to be featured, voting on storylines, submitting stories to be included, and involving charities who they support which we plan to give back to after each episode drop. The complete roadmap and whitepaper can be found at https://finalhumans.com/#roadmap-section.
Chris: More importantly, how many NFTs of the Final Humans will be released on the metaverse?
Josh: We will be releasing 6,000 NFT's in our initial Series 1 release. In series 1 we have six characters and there will be 1,000 of each character in the initial NFT drop. You can read more about all of their backgrounds on our website. As the series continues on and evolves we plan to release a series 2 with additional characters coming into the show. We even plan to animate some members from our community!
Chris: To be specific, what are the features of the Final Human NFTs? Are the rarities defined for the NFTs?
Josh: The Final Humans NFT's traits will consist of the following features:
Ethnic background or persona

Body type

Clothes

Mouth/Facial Expression

Eyes/Glasses

Headwear

Background
We've dropped in about 20 or so very rare NFT's into the collection. You can find some sneak peaks of them in our discord and in our #sneak-peaks channel. We've also got an upcoming surprise with two legendary NFT's that we've decided to drop into the collection based on feedback from our community. Two minters will get a very cool surprise!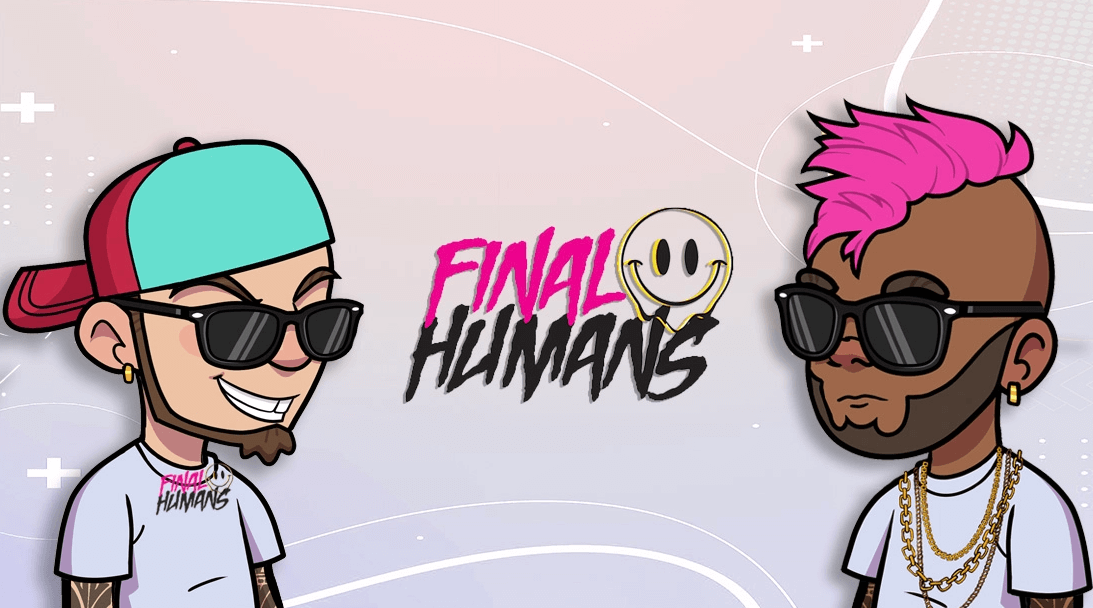 Chris: Similarly, what will be the price of one NFT of the Final Humans? Do you have a minting limit for users?
Josh: The Final Humans whitelist sale will kick off on June 29th. Whitelisted wallets will be able to mint for 1.2 SOL. The public sale will follow at a price of 1.5 SOL. We're currently giving away whitelist spots in our discord and twitter by being helpful or participating in activities within our community. We will have some minting limits in place as we want to have a broad distribution of NFT holders across our community, but we're still ironing out the final limits.
Chris: Again, we would love to know more about the team behind the Final Humans. How is each member participating in the creation of the NFT?
Josh: Great question! We have three main founders of the project as well as some amazing mods and community members who are helping us build!
Josh - my background is in software development and I'm working on the technical side of the project a well as helping to lead activities within the Discord to ensure we're building a strong community and bringing value to everyone participating in the project.
Jeremy - leads the marketing within our team and has helped to establish some great partnerships and collaborations. His background is in marketing and sales and he brings a fresh perspective in terms of outreach with other projects and getting our name known.
LW - is the creative director of the Final Humans project. He's the man behind the magic of the Final Humans series. He has 20+ years of experience in a variety of industries, including software technologies, radio syndication, music production, executive leadership, and project/product management. He's putting together scripts, voice actors, and helping to bring the Final Humans merchandise together.
We also have three amazing community members who have jumped in and helped work with us on the project - Benito, Rane, and SholaGold from our discord community. This is one of the amazing things about the web3 and NFT world - community members stepping up and becoming contributors to the project!
Chris: In the end, please explain the minting process for the token in detail.
Josh: Minting for the final humans will take place on our website. The whitelist mint will start on June 29th. Whitelisted wallets will be collected in the discord prior to the mint and those wallets will be airdropped a token which will allow for minting on June 29th at the price of 1.2 SOL. The public mint will follow at a price of 1.5 SOL. Secondary market listings will be on MagicEden and OpenSea.