We are joined by Chris is the community founder of DogeCola but at the same time a lead developer that manages the developments of Dogecola IT products. Along with him other team members work very hard to accomplish the community goals.

Chris from NFT Calendar: The DogeCola is the first of a kind cola and NFT coming together on the Metaverse and real life. What are your business point of the cola and the NFT combination?
Chris: Dogecolas NFTs are strictly connected to all ecosystem.
NFts holders are rewarded each month with DogeCola token. Furthermore people that buy DogeCola drink in the real world can scan a QR and the bottle and win NFTs! NFT holders will also attend onsite events and metaverse events, this is how we aim to connect our project to the metaverse too.
Chris from NFT Calendar: The DogeCola NFTs are launching a cola brand IRL. Please share some more information about the drink and the launch.
Chris: The first and only token / soft drink in the history of cryptocurrency. We believe that innovation is seeing what everybody has seen and thinking what nobody has thought. Dogecola is the change we need. A new perception about crypto in this digital era, we created the most powerful name for our brand, the leader of meme tokens DOGE mixed with the leader of soft drinks in the world COLA : DOGECOLA .
We plan to launch our 7,777 NFT collection on March 17, we wil start with a presale and then a public sale.
Chris from NFT Calendar: Additionally, you seem to be having a cool innovative reward system. What are the rewards up for grabs?
Chris: Tokens holders are rewarded with reflections, NFTs holders are rewarded every month with DogeCola tokens as well.
Furthermore we have a DAPP that allows to stake and farm DogeCola token.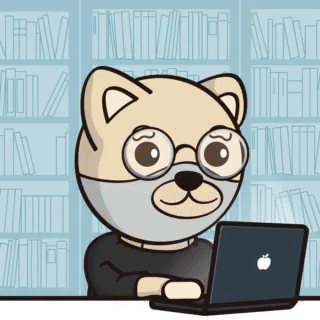 Chris from NFT Calendar: So, how does the NFT work with the DogeCola Launch? What does an investor receive upon buying the token?
Chris: This is our NFT utility:
NFT holders receive $DOGECOLA tokens every month
Voting power for community decisions
Have a discount when buy the drink
Metaverse and onsite events
Drink buyers can win NFTs
The token itself will be used later on to buy the drink in the real world and the metaverse.
Chris from NFT Calendar: Alright, the wild boars represented through NFTs also have different traits and features. What are these characteristics?
Chris: Our artist got inspired from a cartoon version of the dog of Dogecoin. It was also our symbol for the token logo.
Chris from NFT Calendar: More importantly, what is the buying process of the DogeCola tokens? Please enlist a step-by-step guide.
Chris: Dogecola are purchased and sold through and an ever-growing list of CEXs. You can buy Dogecola on PancakeSwap (V2), LBank, BitMart, BigONE, CoinTiger.
Chris from NFT Calendar: Finally, please help us with where we can find out about all the current affairs with DogeCola.
Chris: You can know more about:
Dogecola Finance on https://www.dogecola.finance/
Dogecola NFT http://dogecolanft.com/
Social:
Discord: http://discord.gg/AAfvWyDPAB
Telegram: https://t.me/dogecola
Twitter: https://twitter.com/doge_cola