What's good in the hood, folks? I'll tell you what. Today we are joined by Overrayd — Founder of The Panther Boss NFT and MercadoCrypto news platform in Spanish. Passionate about blockchain and cryptocurrencies, specialist in online marketing and generator of online communities.
Chris: The Panther Boss Clubs is releasing 10000 NFTs on the metaverse soon! What is the story behind the development of these NFTs? How did the team come together to share a common idea?
Overrayd: We are a team of artists and passionate about blockchain technology and the NFT world. We have been fans of other great collections, after 1 year of hard work, we have decided to launch our collection to the world: Panther Boss Club. A meeting place for artists and fans of the world of Rock, among others.
Chris: Panther Boss is all about community. What are the benefits of becoming a member of the Panther Boss Community?
Overrayd: Users who participate in our collection will be able to acquire up to 5 NFT each. Panther owners will be participants in our community.
Chris: So, does owning a single token make you a part of the community? What is the maximum number of tokens that can be bought by a single user?
Overrayd: It is about 10,000 unique images, no two are the same. Each one represents a unique and exclusive panther within the fabulous world of Panther Boss. With it, owners will be able to access our community, as well as participate in daily draws and many other surprises.
Chris: Again, what do these tokens look like? How are the NFTs different from each other?
Overrayd: We are going to launch a playtoearn game for our community partners. All owners of a panther will be able to participate in the games in a simple way. The Panther Boss community will award the qualifiers with various gifts and prizes. To encourage participation, we will promote our community in various places related to NFT art and with influencers. We hope to start development of the game once the sales phase is over.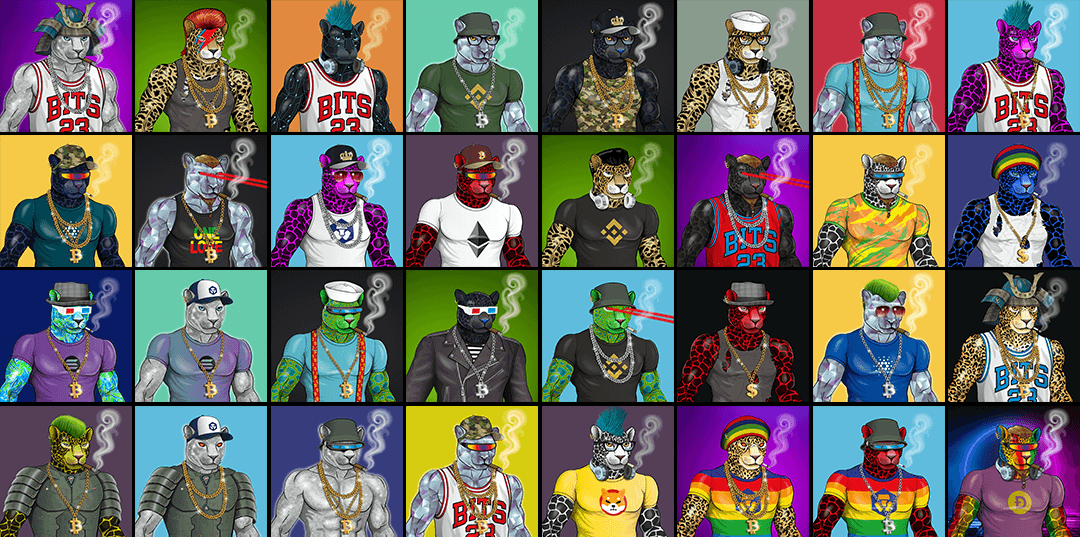 Chris: Also, we would love to know more about the gambling game from the Panther Boss Community. When and how does it unfold for the members?
Overrayd: We have a Discord channel where users can ask us all their questions directly. We have been working on the project carefully since February. We have not wanted to go fast since we are mainly concerned with our community and its benefit. You can also find us on Twitter and Telegram.
Chris: So, for all kinds of formal communications and announcements, is discord the only mode? Are there other channels of communication?
Overrayd: Panther owners will be able to participate in various raffles and guaranteed prizes every week. Our collection will allocate 20% in rewards for all our Panther Boss. The community that does not have any panther can also participate in other kinds of games to get one. We hope to adapt the system and rewards as the community grows. Our most important date is July 27th, at which time we will launch our initial sales phase.
Chris: There are a ton of giveaways listed on the website. What are the important dates for these giveaways? How can a member participate in them?
Overrayd: We are not planning to release any more Panther Boss series. We are going to take care and allocate 20% of the resources obtained to reward and reward our PantherBoss. What comes next, Playtoearn, metaverse, will be decided by the community with your collaboration.