Chris: Hi there! Please introduce yourself.
Pipl Genesis team: We are a group of creative people engaged in the philanthropic, cultural and entertainment industries, working with NGOs including a community based art college in South Africa, a community based reforestation project in Rondonia, Brazil and a community based healthcare project in the Peruvian Amazon. The team strongly believes in the power of the Web3 generation to create change and a better life for all. We hope that with our NFTs, more people can support philanthropy in the most creative and entertaining way. Through the innovation and creation of our community, we as OGs also hope that Love and Peace will no longer be just idealistic concepts, but the core of our existence and attitude in life.
Philanthropy Liason Officer- Art Koch
A social anthropologist and intercultural trainer with experience working with various NGOs focusing on community-based conservation and healthcare, who also has years of experience working in educational management as intercultural management trainer, teacher trainer and teacher.
Chris: Pipl Genesis NFT is a charity-driven project. What cause does the NFT support? How do you want to help in the cause?
Pipl Genesis team: 1)Pipl, a play on 'people' is a philanthropic collective support for charities that we believe in through.
2)The main aim here is philanthropy and we cannot stress that enough. We really want to create a community that can bridge the gap between virtual and reality world and gives back to society. To build THE largest Web3 charity collective community.
3)We aim to support all kinds of charities, from protecting the environment to supporting people in need, but we also want to support our own community and give them the opportunity to choose charities that they want to support and we also want to support or community member's own personal campaigns, so we will start a Pipl Fund so that we can fund their own crowdfunding campaigns. We will provide more details about this after the launch of first collection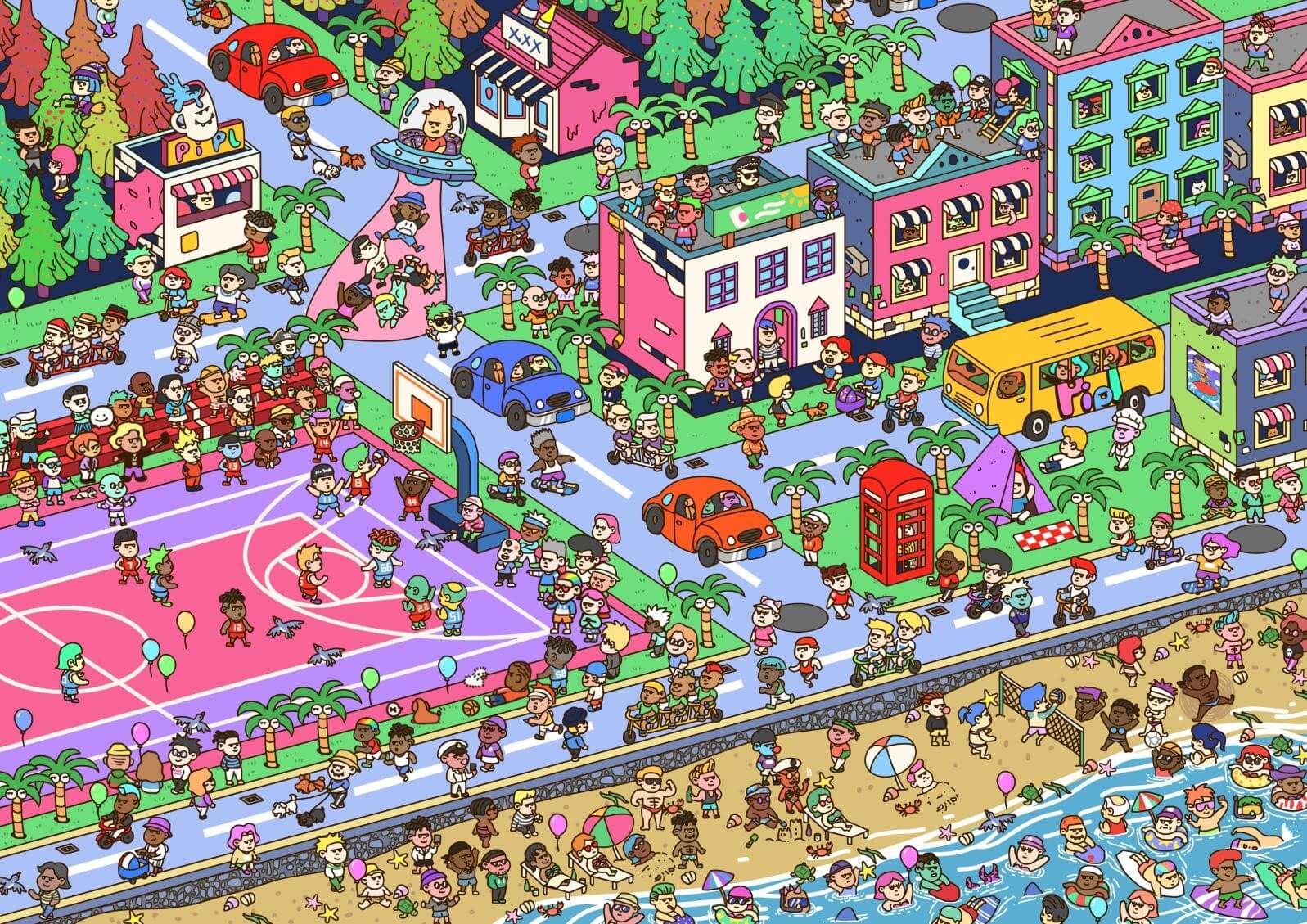 Chris: Also, Pipl Genesis is a utility project. What are the long-term benefits and utilities for the investor of the Pipl Genesis NFT?
Pipl Genesis team: We really want to build THE charity community by create a different, more creative and a fun way to bring awareness of charity events. And of course, by collecting NFTs there is also a possibility in gaining value from holding them.
To be clear, every organization that Pipl brought to the table are not just one time donation, we all have at least annual cooperative agreement signed. But off course we would be happy if you donate directly to the charities we support as we want them to make as much support as possible so that they can continue with the good work they already do, so please go ahead and support them, but as mentioned before we really want to create a community in supporting them and by our team brings more valuable partnerships in, we also create an opportunity in making a much more valuable community for our members with the increase of the value of our project.
Pipl is aiming to build THE philantropic community with the best quality. Most of the time, the increase value of an NFT is depending on which kind of partnerships the project team bring into the community, and how project time is fulfilling and constantly have progress fits their roadmap. Pipl is doing both, we already brought some most well-established organizations to be a part of our community and yet we still have few big brands coming up to be announce, so we are in a very strong position in terms of gaining value of Pipl community.
Chris: 10000 Pipls come in a combination of 300 different traits. Which are the key traits? Peripherally, how are the rarities defined for the Pipl tokens?
Pipl Genesis team: Our artist create over 300 hand drawn trait for Pipl genesis collection, each and everyone are individually unique.
Chris: By the same token, how have you priced the NFTs? How much of the cost goes towards gas?
Pipl Genesis team: 0.099 ETH per each token.
Chris: The Pipl team is new on the Web 3.0 platform. What are the contributions of the key members towards the development of Pipl tokens?
Pipl Genesis team: We are just a couple of friends believing in philanthropy who came together trying to figure out how we can bridge the gap between NFT world and reality world by contribute to philanthropy in a more creative way.. A new, different, creative and fun way to be involve to charities as a NFT community. Our idea of a digital philanthropy for the modern day philanthropist. And of course the way we see it as almost an investment in charity with the increase of value holding NFTs.
So, we have TheXPsniper and OneMoreCoffee as co-founders, philanthropists and our main investors in the project. The people behind the project supporting us in launching this collective.
Then we have Tony who is the head of communication with experience in marketing, and charity event. Tony was one of the licensed TEDx curator and had been involve in the Hope Worldwide before.
And Jacklin, our community manager with experience in entertainment business for decades.
Demon Zhang, our artist in residence and a game animator who also created character stickers and emoji's that have already been used more than a million times.
And then myself, Art Koch. I studied social anthropology and after my studies started to work on a couple of NGOs in the Amazon. First on a reforestation project in Rondonia, Brazil focusing on community-based conservation and then the Peruvian Amazon Conservation where I also did research on community based health care. After about 3 years in the Amazon I worked on a community based art project in South Africa and then moved to Asia where I worked in education and qualified myself as a building biologist focusing on the design of green buildings and interiors.
We all see the NFT industry as a massive opportunity in supporting charities and the members of our community and will do our best at making this community a success.
Chris: Nevertheless, marketing gives the desired reach to any program. What is your approach towards sales promotion for Pipl tokens?
Pipl Genesis team: We just announced our first wave of partners, Amazon Watch (has protected the Amazonian rainforest and advanced the rights of Indigenous peoples in the Amazon Basin since 1996 already. They also partner with Indigenous and environmental organizations in campaigns for human rights).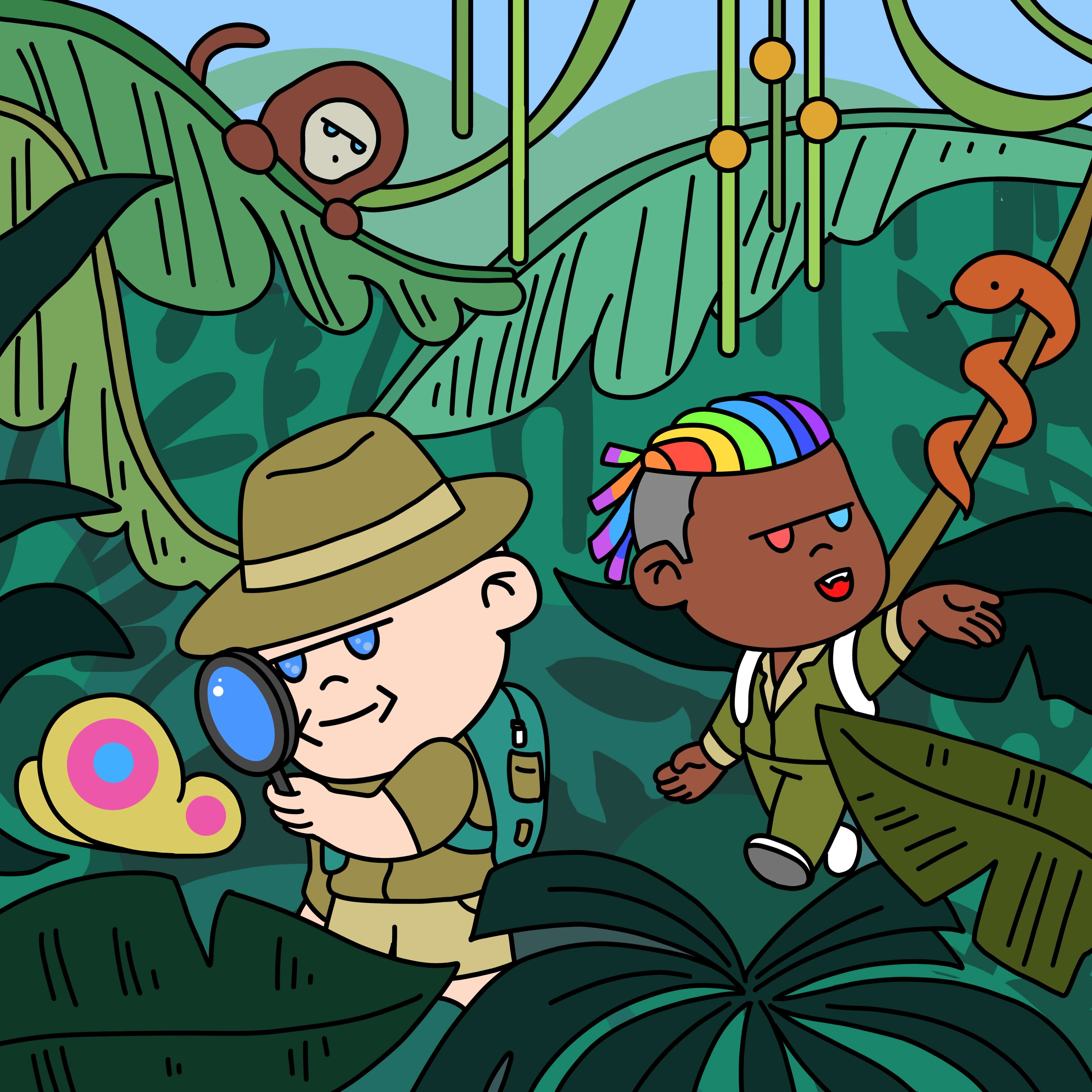 Ecologi (an initiative that is reforesting the planet by planting trees. So far we have already planted around 500 real trees for Pipl community), GiveDirectly (sending money directly to poor households via an app on their phones with some very well-known founders such as NBA Cares, Google org., etc. Since 2009, GiveDirectly has delivered cash directly into the hands of over 1 million families living in poverty.), Doctors without boarders (Providing independent, impartial medical humanitarian assistance to the people who need it most.)
Formal cooperation with these NGOs serves as the main driving force for project publicity, and also strengthens everyone's awareness of the charitable nature of our project. The organizations we work with also recommend Pipl through their official accounts. These promotions also express our difference from other NFT projects.
Chris: We read that there are multiple collections in the pipeline. Centrally, what are your plans for the augmentation of the Pipl Genesis NFT?
Pipl Genesis team: In Q3 of 2022 and we are really excited about this collection as we have partnered with a very prominent artist in the NFT industry. Details of the second collection will be announced one week before the launch of our first collection, Pipl Genesis.
Chris: Lastly, when is the launch date for the Pipl Genesis NFT? What will be the minting process for the tokens?
Pipl Genesis team: Launch date is at May 31st. 2022, we're opening WL raffle for everyone who wants to be apart in this amazing community. Also, don't forget to join our Discord and Twitter. It is the best way to stay informed on news and announcements.