Sibling duo Rania and Rashid Ajami are the co-founders of Metropolis World. Together, they discuss their approach and vision for their Capital Cities of the Metaverse, a unique and curated ecosystem that brings storytelling, 1x1 properties, e-commerce, creative communities, and dynamic NFTs to Web 3.0.
Chris: Metropolis World, Capital Cities Of The Metaverse
Rania: Metropolis World, a curated metaverse platform, has launches its new Passports on September 8th 3pm EST enabling people to access its metaverse cities including:
●Entry into the Metropolis World ecosystem
● Guaranteed whitelistl for a citizen or nomad avatar
● Access to special events, drops, concerts, parties and social experiences
● A chance to mint a property in Celeste, the first of Metropolis World's cities, and future cities
● Unlocking a user's gamer profile
This development represents the first major step for Metropolis in allowing people to access its cities, earn "soft clay" currency and provides the opportunity to buy property.

Chris: What is Metropolis World?
Rashid: Metropolis World is a 360° curated universe that blends unique properties, e-commerce, gaming, art & experiences that span both the digital & real world.
Metropolis World brings together fantastical cities, living paintings, and a multi-faceted virtual ecosystem rich with lore crafted by our team of expert world builders.
Everything you see is bespoke. Every building is a mintable, hand drawn, 1/1 NFT. Nothing is generative. And each property has a story and a purpose in the creation of an immersive, interactive and vibrant city oasis.
Our Vision is to create a Metaverse experience that combines physical and digital realms.
Chris: Your passport drop is on Sept 8th. What is the passport?
Rania: The Metropolis World Passport NFTs is your all-in-one, Dynamic key to enter the ecosystem.
Passports are the only way to enter property Whitelists, collect Metropolis World customizable avatars, access your gamer profile, earn soft clay currency, attend special events, level-up, and so much more!
These Passports are built on the Ethereum network and are limited to 5000 supply for the release of their first city, Celeste.
The Metropolis World Passport pre-sale is set for September 8th at 3pm EST. Pre-sale price is 0.12 ETH. If any passports remain, they will be offered out in a public sale 48 HRS later for 0.14 ETH. The only way to access the pre-sale is by using a secret code, which you can get either by opting in via the website or by finding one of the founding citizen custom codes.
Chris: How do I access the drop?

Rashid: You can access our drop via our website.
You will need a special code to access the pre-sale.
The Collection is listed on Open Sea and Rarible.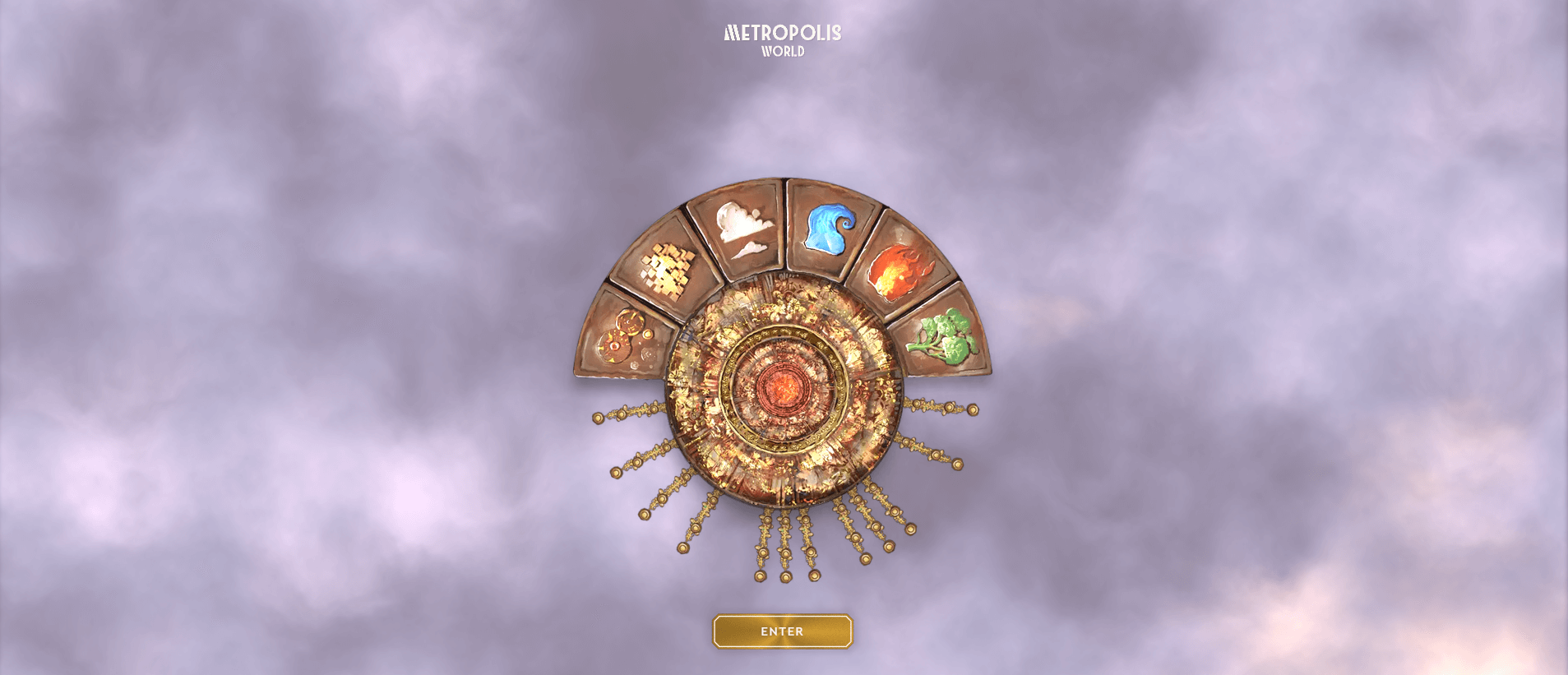 Chris: You have a huge number of founding citizens. Tell us about your approach and who they are:

Rania: We have brought on board over 70 Founding Citizens who will be active in bringing to life all the different facets of our universe.
Some of our founding citizens include the following:
Steve Aoki
Mike Shinoda
Matty DCL Blogger
Bored Elon
Fvckrender
Diplo
G Money
Elise Swopes
Galantis
Meltem Demirors
Dillon Francis
Chad Knight
3LAU
Pablo Rodriguez Fraile
Andres Reisgner
And more+
Chris: What about the community beyond the Founding Citizens?
Rashid: Our goal with Metropolis World is to create a community driven ecosystem with exciting events, world class artistry, diverse offerings, and innovative ideas that start with you. So, in order to assist in this development, we are offering individual grants between 500$ - 5,000$ USD given to driven creators who can provide exciting offerings for the Metropolis World community.
Some examples might include:
Special events
Consistent gatherings (for clubs, creators, gaming, etc)
Artistic creation
Product creation
Educational content/classes
These are just a few initial ideas, but we are hoping applicants will be coming up with something amazing we've never even thought of! While we can offer a solid infrastructure to build upon, we need innovators, leaders, change-makers, and dreamers to make it thrive. We've started the construction, now we want our community to make it their own so that, one day, Metropolis World will offer all the fun and functionality of a real city existing in a digital landscape as Capital Cities of the Metaverse. Also, don't forget to join our Discord and Twitter. It is the best way to stay informed on news and announcements.
Chris: What else is in the pipeline?

Rania: Over the next 12 months it will drop its avatars and the ecommerce platform. Within 18 months, we expect to launch six cities with each property sold as an individual NFT.
We will build out each city using Unreal Engine in order to create a full 360 degree immersive world within 24 months which will offer users more cities and characters, and provide an immersive ecosystem spanning both digital and real worlds, which people can seamlessly explore.
We are also working on creating a "Creators' Box" where people can add to the world and customize their properties, avatars, create content, and add to the world in various ways.
We are also working on some events and experiences in collaboration with our Founding Citizens.

Chris: Why are you unique?
Rashid: The Aesthetic: Our cities are created digitally by hand and every property is a unique 1/1 piece of art.
The Content: Most metaverse property worlds are empty lots. People purchase the land prior to anything really existing in the world. In contrast to this, from day one, there is a rich mythology and lore embedded in our metaverse cities through stories, property descriptions, and features that come with every property.
Digital meets Physical: To allow for a more tangible experience of the metaverse we are bringing the physical and digital worlds together by giving users the ability to access our world via physical events and redeem digi-physical NFTs that live both on and offline.
Storytelling Experience: Even before the concept of the metaverse existed our team has been building fictional worlds and immersive experiences for over 15 years.
Chris: Explain your Flare partnership?
Rania: We are focused on the concept of an open metaverse where our Metropolis will be entirely interoperable, accessible and exchangeable across multiple virtual and physical portals and so we are excited with our partnership with Flare.
Flare, a new blockchain which enables secure decentralized interoperability between chains and metaverses will allow for the seamless movement by users between different metaverse ecosystems and blockchains, such as Decentraland and Sandbox, which is a key aspect of Metropolis' vision for the metaverse.
The Flare partnership means that Metropolis World becomes a one stop destination as it now has a bridge into other metaverses. Metropolis users will be able to move into other worlds easily without borders. Citizens and active participants of the city will be able to access the metropolis in multiple ways from art exhibits, real world live events, via dynamic NFTs, gaming assets and via a vibrant marketplace.