The Interview is taken from Pandemonium (Ryan) Cultiez lead, product/interaction designer.
Chris: The Cultiez are fun artwork collectibles. What are the different features that one should look out for before purchasing their Cultiez NFT?
Ryan: Our story is going to be directed by our community members, and they'll be able to unlock certain rewards and giveaways depending on their decisions. They'll also be entered into giveaways for the Oculus Quest 2, which they can use to join member-exclusive events in the metaverse, and a small number of owners will win a replica model of a Cultiez NFT they own. They will also get access to a first-of-its-kind app that we're currently developing, and be able to get a number of exclusive benefits there as well!
Chris: What inspired you to develop these adorable little NFTs? What do they represent?
Ryan: We were thinking that this would be a great way to build an invested community that we can include on our current project, and future projects to come. They're based on the fun dichotomy of cute and sinister. Their appearance is adorable, but the themes of the story are much darker. The Cultiez as characters represent struggle, desperation, conflict, perseverance, and the journey across all of those things.
Chris: It is astounding that you have daily giveaways. What are these giveaways and how can one become a contestant at these?
Ryan: We're rewarding Whitelisted members with varying amounts of USDT as a way to thank them for being here and helping to get this project moving. You can join our Discord and get whitelisted there, share the ETH address you want to have listed, and you will be entered automatically!
Chris: Alright, so what exactly is the team of Darwins and how do they assure that the Cultiez NFT will be fairly distributed?
Ryan: The Darwins team is a 2-and-some year old Web3 company in Irvine, CA. We build DeFi tools and have been really close to the space since 2015. As for fair distribution, we use a DNA structure that guarantees uniqueness as well as an orderly, industry-standard tokenID incrementation system that can't be tampered with after the smart contract is deployed.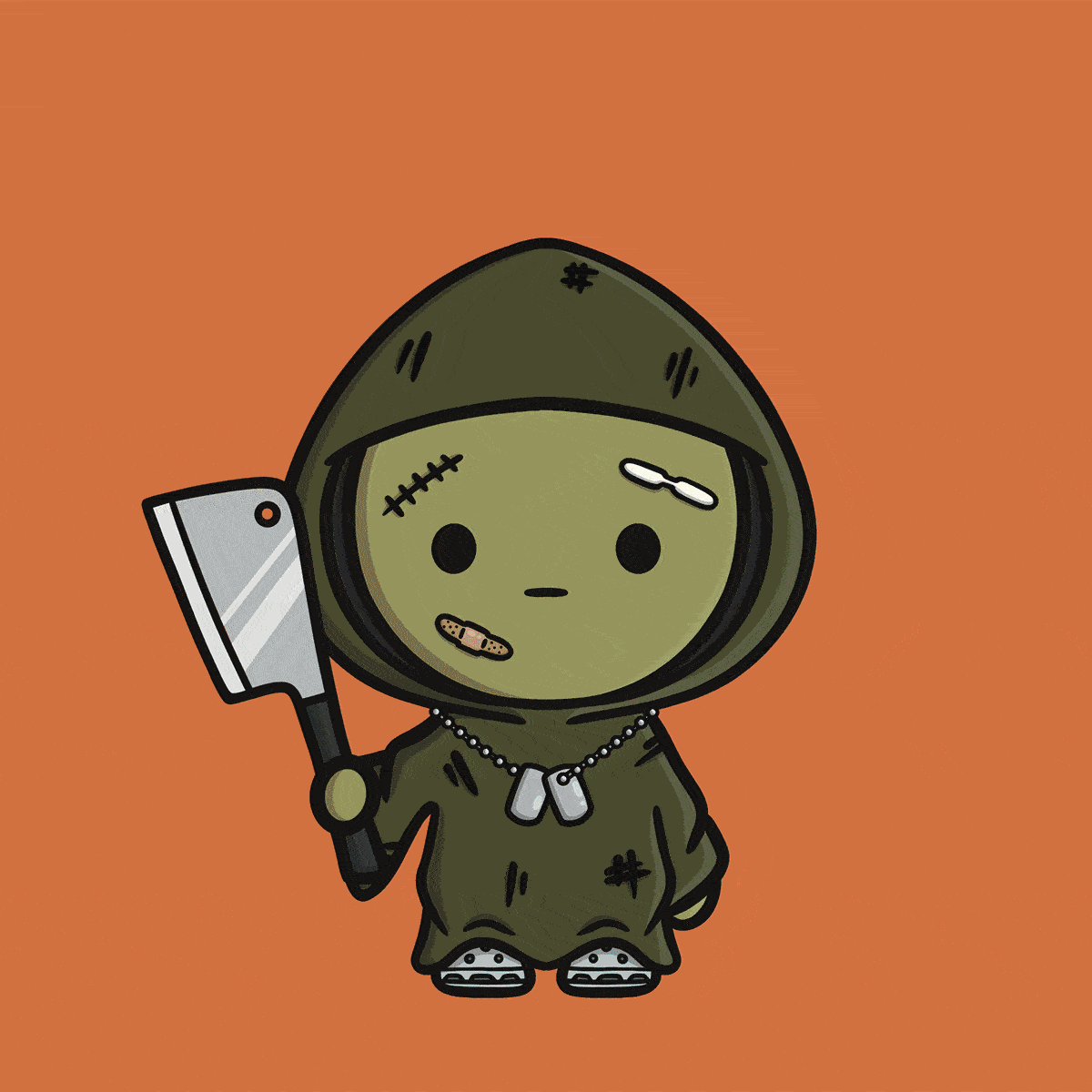 Chris: I believe that you have recently opened up 500 spots for whitelisting. How do I get myself whitelisted?
Ryan: It's easy! Just join our Discord, invite 3 people to the server or reach level 5 by interacting in the server, and then when your role changes, you'll get access to a server where you can drop your non-custodial ETH address and then you're all done.
Chris: Can I mint a Cultiez NFT? When does it go up for public sale?
Ryan: Anyone can mint a Cultiez NFT! Presale is Friday, January 28th, and public sale is Sunday, January 30th. Specific time will be disclosed soon!
Chris: What will be the minting cost and gas fees for each NFT? Do you also have a minting limit per individual?
Ryan: Each NFT will be 0.07 ETH. As for gas, it's tough to say as the network is constantly fluctuating. We're going to do what we can to give a presale and public sale window that will take advantage of any patterns that suggest we may see lower gas rates during those days. We'll also share our two cents about certain times that may have lower gas fees. As for a limit, each wallet is only allowed to mint 20 per transaction. This is to help slow down anyone that might want to buy 200. However, they won't be prevented from minting 20, waiting for the transaction to post, then minting another 20.
Chris: Finally, please share more about the Cultiez community? What are the benefits of subscribing to the Cultiez community?
Ryan: Our dream is to build a community of all kinds of people, with a strong interest in blockchain, or in art, or a combination of both. We want to offer our members all kinds of engaging events, contests, competitions, hangouts, and more as we continue to unfold more and more about the Cultiez universe that we're building, known as the "The Cultieverse,". You can join our social (Twitter and Discord ) so as not to miss new updates.
Owners will be automatically entered into giveaways for an Oculus Quest 2, which they can use to participate in events in the metaverse, a replica model of a Cultiez NFT they own, early access to our DeFi project (there will be something special their specifically for Cultiez NFT owners, too), and much more that we're still keeping a secret as we finalize all of the details.