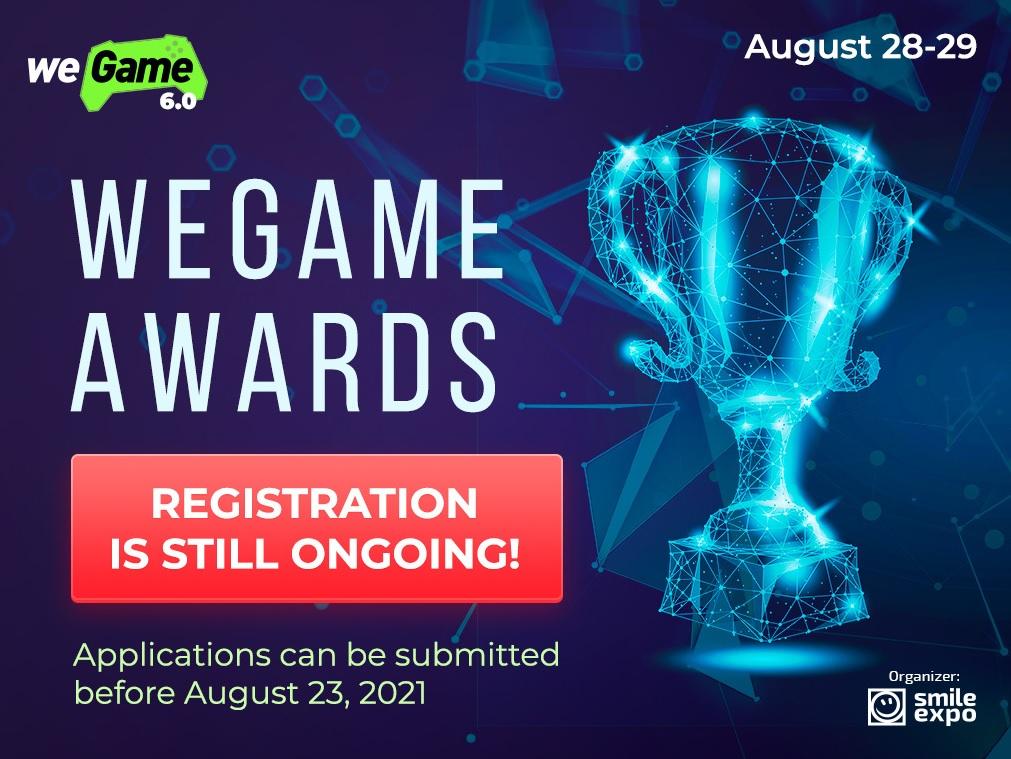 The most exciting Ukrainian festival of game and geek culture, WEGAME 6.0 is coming soon. Participants will enjoy interactive activities, entertainment and contests. In addition to a vivid cosplay show and an esports tournament, gamedev specialists will also demonstrate their skill.
The best computer games will be chosen at WEGAME Awards. Both indie developers and studios will be able to present their works. Games will be judged fairly by professional developers, designers and testers.
Application submitting period has been extended! Hurry up to join and showcase your project.
Dates of WEGAME Awards
Following numerous requests from the participants, the organizers decided to extenda deadline for submitting applications.
Thus, the stages of the competition will take place on the following dates:
Registration of participants – before August 23.
Announcement of the finalists on the official website of WEGAME 6.0 – August 26.
Awarding the winners – August 29 at the festival.
Nominations and winners
At WEGAME Awards, developers will compete for leading positions in nine nominations, which are divided into three categories:
Best game on the platform:
Best:
Game Design;
Game Art;
Game Narrative;
Game World.
In the Special Nominations category, the winner will be chosen by guests of WEGAME 6.0. Gamers will test projects from the developers right at the festival and determine who is the bestin their opinion.
And the special JDev Awards nomination will be held for the first time in the history of WEGAME Awards. It will recognize the best game created by young developers aged 12 to 18.
Judges at WEGAME Awards
Top specialists with many years of experience in the field of game development will evaluate the nominees and choose the winners:
Roman Martynyuk is a specialist in game development for mobile and VR platforms. Co-founder, CEO atAppMania and Dream Dev Studio VR.
Oleksiy Menshikov is the founder and CEO at Beatshapers Ltd – a Ukrainian company that develops and releases games on PlayStation, mobile, VR/MR and other interactive platforms.
Roman Garmash is the Head of Lviv office of Gameloft. Developed such games as Asphalt Xtreme, Spider-Man Unlimited, World at Arms, Gangstar New Orleans.
AnatoliySekachov is a game designer at Social Quantum. Specializes in casual free-to-play projects.
Oleksandr Dziuba is the founder and CEO at Sense. Vision – a company engaged in game research.
The festival is coming soon! Hurry up to register to WEGAME Awards!
And follow the latest news of the event, as well as events from the world of games and geek culture in WEGAME 6.0 Telegram channel.
Program and registration: wegame.com.ua.