Chris: Hi! Can you tell us more about yourself and the role you're playing in that blooming project?
Anonimo: I am Anonimo, radiologist by profession, real-life artist by passion, with a hobby of exploring art in human anatomy!
Chris: Gut Feeling is an intriguing collection. What exactly is the core idea of the token?
Anonimo: Amore corporeo, looked down upon by puritans remains the essence of life. Love is not always red and bright. Love has different shades of emotions and undertones, blissful, spiritual, serene, ambitious, wisdom, trust, energy, excitement, courage, greed, envy, and sadness. With time, the elements ultimately blend to shades of black and white, the natural form of love peppered with gray tint of sadness, as "Love in the time of cholera".
Like passionate love triggered by Phenylethylamine, "gut-feeling" is transient and effervescent, triggered by Acetylcholine and captured by X-rays from the CT scanner at the perfect moment when air in the bowel makes ♡ on the way out! Sarvam Maya - "Everything is illusion"!
Chris: Who are your artists?
Anonimo: Anonimoa- Anonimo and Anonima
ATELIER BISHI- Painter and designer who moved from Gods own country, Kerala, India to City of Love and lights, Paris, France. An avid golfer and traveler, works as drug safety specialist.
Chris: How many NFTs will be released for public minting? Are there any plans for having a presale?
Anonimo: Lots to choose from VIBGYOR, and limited number (8) in shades of gray.
No presale.
Chris: Great! And what are the different features of the Gut Feeling NFT? Which of these features are rare?
Anonimo: Features include
Modality, Plane, Color, Love, Bones, Inverted, Artist's touch, and few others
Rare features are "no" and "tech" in Artist's touch; "Grayscale" and "Grayscale-Inv" in Color; "Black" and "White" in Love; "Violet", "Indigo", "Blue", "Green", "Yellow", "Orange" and "Red" in Bones.
Chris: I am aware that your next project, the Arts project by Parisian painter, BISHI is something you are looking forward to. Can you talk about it in more detail?
Anonimo: BISHI has put on two exhibitions featuring his most notable work on Indian Match Box art series in Paris. You can see the videos of his exhibitions at the end.
From Indian mythology to Bollywood, these matchbox labels tell a story
Long ago, long ago, matchboxes were a real medium of graphic communication in the world including in India. These labels tell stories of early Indian merchants, religion, mythology, art and architecture, kings and courtesans, politicians, advertisements, and imitations which were visible on match labels.
The first labels date back to 1890 and this is around the time when the Indian matchbox industry started.
An artistic process linked to a childhood memory
During my childhood, I collected matchbox labels. When I was in my primary school in Kerala, India at lunch break I would walk around my town and pick up matchbox labels with my friends it had become a hobby (Phillumeny) and I had a small collection of labels. Sadly, when I left town, I lost all of them. But it was one of the fond memories that I still cherish. My approach through my paintings explores some of the themes and trends in the history of Indian matchboxes collected in my childhood.
Some matchbox labels are also portraits of kings and courtesans. These personalities were printed by European manufacturers thanks to the know-how of painters in India in the twenties and thirties. After that, the Swadeshi movement (a movement for national independence in India boycotting foreign goods and encouraging the use of domestic products) and the struggle for freedom were well represented on matchboxes between 1905 and 1947.
The names of the traders were printed on the labels of matchboxes, which was a form of branding or quality assurance, there was a period when all matchboxes were imported. When competition intensified and exporters searched for relevant visual material that was familiar to all, they turned to religious art and architecture. The work of Raja Ravi Varma, famous Indian painter of the 19th century, and his contemporaries, in particular the representation of gods and goddesses, are often reproduced on matchboxes from this period.
These illustrated matchboxes are a fascinating expression of popular culture and a sophisticated graphic arts tradition that spans centuries. Filled with Bengal tigers, royal jungle elephants, Hindu gods and goddesses, these miniature masterpieces are worlds unto themselves, skillfully illustrated and endowed with a naive yet with an irresistible charm. These paintings are sure to spark the imagination of all who wish to study, preserve, and celebrate India's more modest, but no less brilliant, artistic heritage.
All kinds of products were promoted on the labels of matchboxes. The theme is seen on matchboxes from the 50s to 70s. Besides, government sponsored social posts and various promotions can also be seen on matchboxes. Imitations are another interesting theme for collectors. Successful brands have always been copied and imitated, and sometimes with very hilarious results.
Looking back, I think my first experience with Indian matchboxes was more than finding great examples of these funny illustrations. They often seemed quite mysterious to me and made me smile. Even today, they inspire me and feed my imagination as a painter.
I've really enjoyed sharing this story with you,
If you would like to see more, here are a couple of videos (first and second).
Instagram: bishi_la_chapelle
Chris: What is the buying process for the NFT? Please lay down the detailed steps.
Anonimo: NFTs are on public sale at OpenSea from February 3, 2023.
Log in to the site with cryptowallet, and purchase using USDC, Polygon or Ethereum.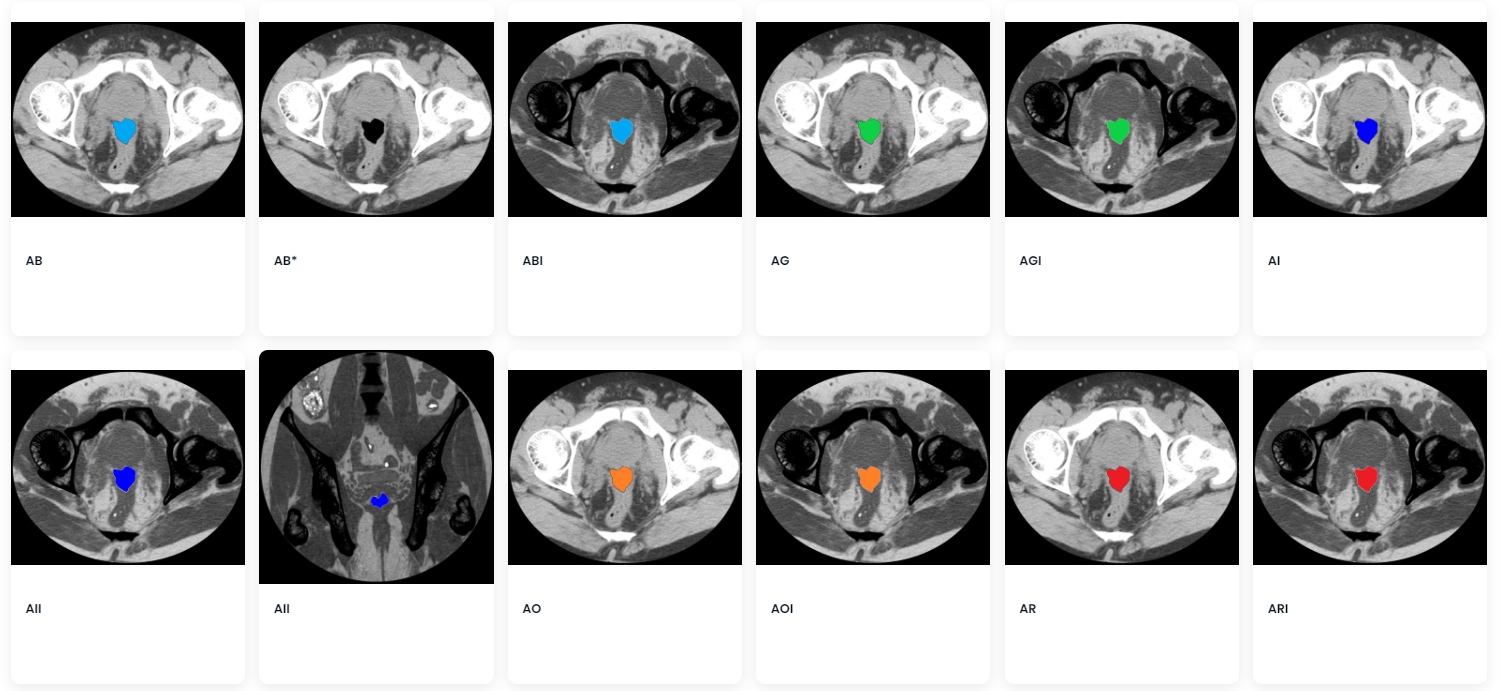 Chris: Lastly, in brief, please describe your roadmap going forward with the NFT.
Anonimo: Next project is planned for release by May 15th, 2023, based on Indian Matchbox art Series, and probably 1 more project in November 2023 for this year on fictional identities. Plans to have 1 or 2 NFT drops a year after that, Arts/collectibles.
Chris: Thanks so much! Any last word for our audience?
Anonimo: Enjoy this unique collection, the only one of its kind currently to the best of my knowledge, with a range of price to suit everyone! We look forward to your ongoing support. The inspiration for it came to me the other day when my anxiety and sadness turned in to joy seeing the love from the bowel smiling at me in axial and coronal planes! I'm excited to finally raise the curtain on what you've been hearing about! The 1st 100 buyers get listed for presale for the upcoming NFT collection. So, I'm offering you this exclusive chance to get in on this a few days early before I release it to the general public. And, to thank you for being so special to me, I'd like to offer you an added bonus! NFT giveaway! Follow me @enft1980, tweet the link and tag 3 friends to get a free NFT-limited to 1st 100! Bonus prize of NFT worth $5000.00 from the collection for the 1st three who tweets to 100 NFT groups/collectors! DM me with the screenshot.
Please share any comments or questions you have, we would really like to hear them!
P.S. – Feel free to share this with a friend you think might like it!