Hi, friends! Today we have prepared really interesting material for you! Veronika Varkova is the founder of VoxelCrazyHead & Metaspace.game projects.
Veronika has been engaged in modeling and game development for more than 7 years. She founded her own training studio, which teaches children and adults programming and modeling. The best students are already modeling the objects that will be used in the metaverse Metaspace.game.
Chris from NFT Calendar: Hi, Veronica! How did the idea of creating VoxelCrazyHead come about?
Veronica: Good afternoon, Chris! This is a bit of a confusing story and it should start with a story about metaspace.game.
It all started 2 years ago. After the working day, my team of teachers and developers and I drank tea and talked about computer technology.
First we discussed game development, and then we moved on to talk about cryptocurrency.
I don't remember how, but at one point it dawned on me and I thought, "What if we create a platform that combines all the services? And if we add gameplay to it?".
I voiced the idea and the guys immediately picked it up. After 10 minutes there was no stopping us) Literally in the evening we sketched out the concept. The next day, we already started designing and preparing basic assets. We named our platform metaspace.game.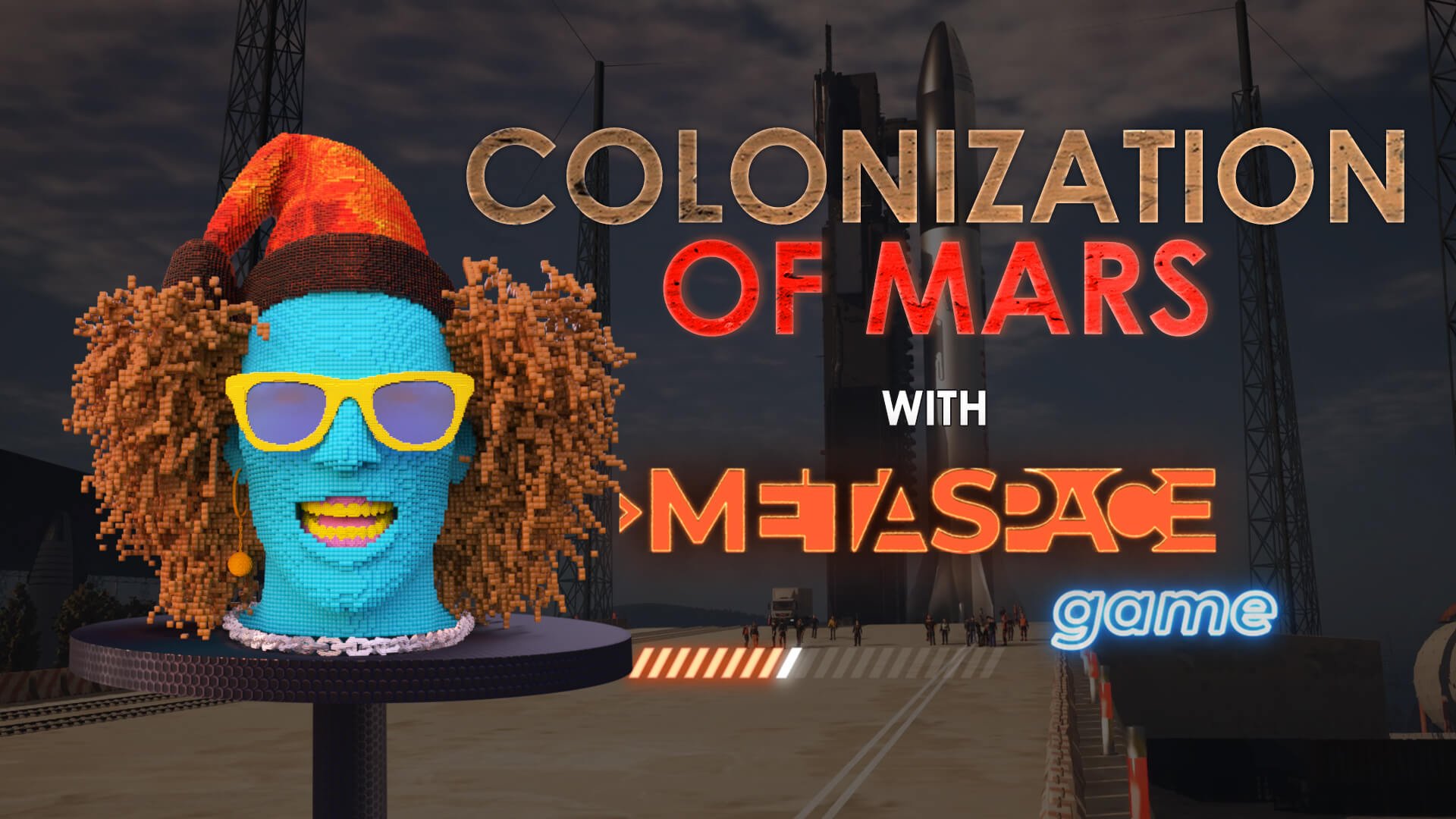 Chris from NFT Calendar: Hmm, then what does VoxelCrazyHead have to do with it?
Veronika: After we prepared the prototype of the platform, we wanted to prepare some bright and funny tickets to the metaverse. On one of the projects, we used an algorithm for voxelization of 3d models. That's when we came up with the idea to take the heads of characters with different emotions and make an NFT collection of them. Each head from this collection is an access key to the Metaspace.game platform. The head turns into a full-fledged 3d avatar, which is the main asset of the participant.
Chris from NFT Calendar: Interesting approach! Tell us, what is your metaverse? What is the main purpose of its creation?
Veronika: Our main goal is to combine all the high technologies and services into a single virtual space. Shops, banks, online cinemas, social networks, delivery services, training, entertainment, competitions, communication, trade – we will combine all this together. Imagine this situation: you wanted to purchase a plot of land for construction in some area. You are connecting to Metaspace.game, choose the area of interest and teleport your avatar there. Now you can explore the area, immediately ask questions to land sellers and prepare a deal! Or, for example, you want to buy an apartment in one of the buildings in Singapore. You are also connecting to Metaspace.game and choose the building you are interested in.
If the building participates in the "metaspace digital copy" program and there is a digital copy of it in our database, you will be able to walk around the apartments and even see their interior.
A similar story with the purchase of things – you connect to Metaspace.game, go to the store and choose sneakers. The avatar consultant will consult you in the store, show you new collections. You will make your choice and pay for the goods. The sneakers will be brought to you in real life!
In the evening you will want to go to a restaurant and celebrate successful purchases.
Again via Metaspace.game you will enter a digital copy of the restaurant. An avatar hostess will meet you, take you around the restaurant and show you the available tables. You will choose the table by the window that you liked the most, book it for the right time and calmly continue your business. And in the evening, in real life, you will go to this restaurant.
Throughout the entire time, we will be especially sensitive to feedback. Metaspace.game is a huge virtual world, the fate and development of which will be influenced by each participant of the project. Any feedback from the participants will be considered and taken into account when developing the platform.
Chris from NFT Calendar: so all digital assets in the metaverse will be linked to real ones?
Veronika: Not really. There will also be exclusively virtual assets on the platform. For example, you can buy a virtual land plot and build a house on it. In the future, you will be able to resell this house to another avatar who likes it. By the way, avatars need to have housing to get new opportunities. But we'll talk about this later.
Participants will also be able to rent residential or commercial real estate, shops, ready-made businesses, robots, equipment, transport, etc.
Chris from NFT Calendar: rent robots and transport? Why are they needed?
Veronica: As I said, in addition to various services, we decided to add gameplay to our platform. One participant can use the metaverse simply as a convenient assembly of services. And another, for example, will want a little adrenaline – then welcome to the gameplay. The avatar will be able to get the necessary skills, purchase or rent the necessary ammunition (transport, robot, exoskeleton) and go to conquer distant unexplored planets. This is a rather risky journey, because the avatar may "die" in the expedition and then all his achievements will be lost and he will have to pump his avatar again. On the other hand, he will be able to find something very interesting/expensive in the expedition and return a hero. His level and authority will rise, respectively, he will be able to receive more interesting contracts offers. Naturally, we will provide for the possibility of saving before sending on an expedition, but the number of saves will be limited.
Chris from NFT Calendar: well, if there is gameplay, then there is a game story?
Veronica: That's right, Chris. In our metaverse, history begins with the cosmodrome "C-101". There was a man in the world who was able to build a new generation of rockets capable of reaching Mars. I think you understand who we are talking about) From that moment, the life of mankind turned upside down – the colonization of Mars and the construction of a high-tech city called "Cradle 3252" began. From the cosmodrome "C-101" avatars fly to Mars to live in this city. We will show the spaceport in our first trailer. "Cradle 3252" is a system of six connected islands surrounded by an artificial sea. The whole city is covered with a huge dome. This city is the heart of the metaverse. There is a control center, a main computer center, training centers, a medical center, residential and commercial real estate, entertainment sector and other facilities. This is the first and main city in the metaverse, but far from the last. As the platform expands, new cities with their own unique architecture and design will be built.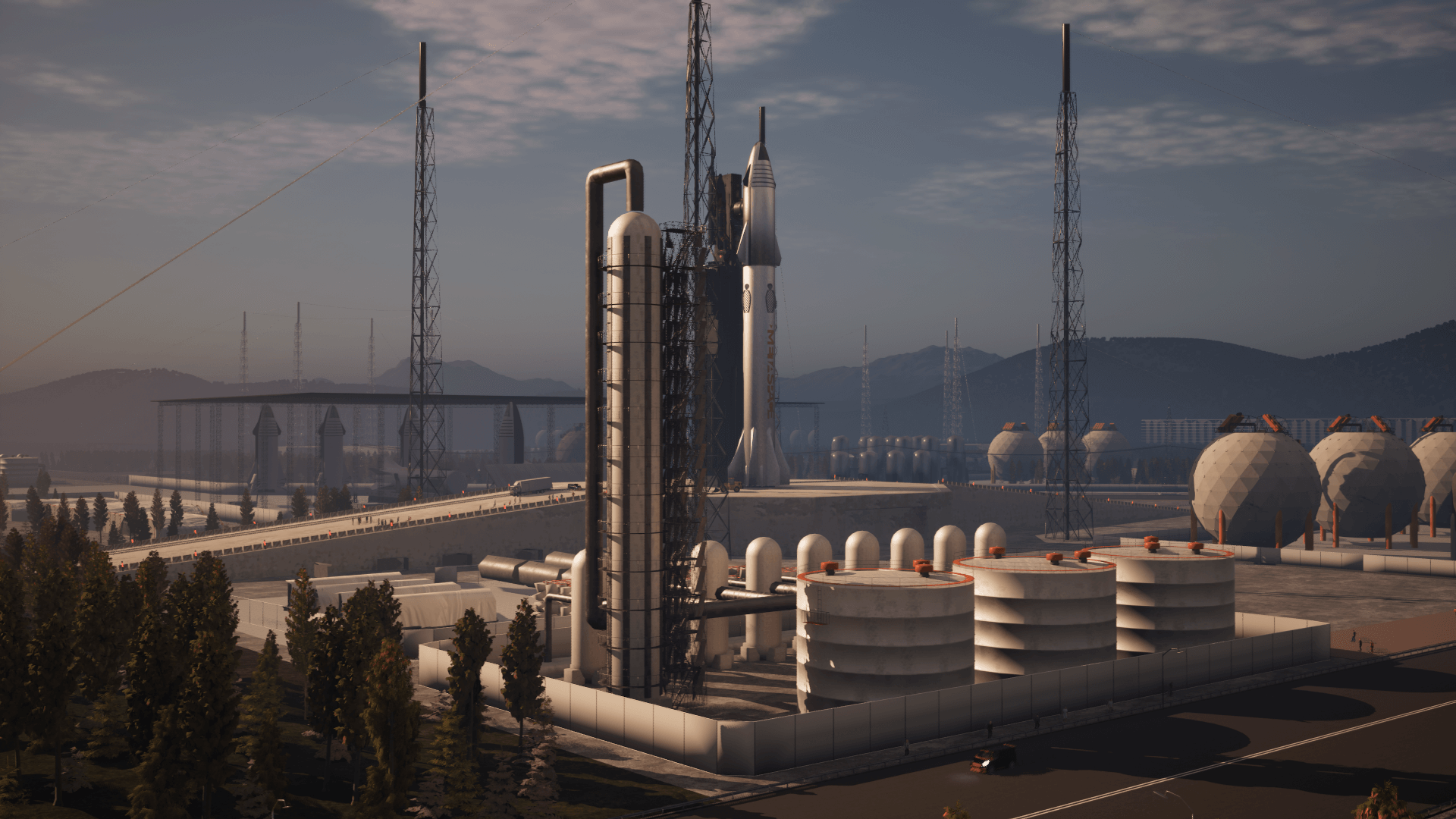 Chris from NFT Calendar: Tell us about the avatars, who are they?
Veronica: Avatars are a 3d models of a man and women. During avatar generation, participants will be able to choose their gender identity. Avatars have certain characteristics – IQ, health, agility, strength, etc. For certain actions in the metaverse, it is necessary to reach the required level. For example, an avatar with poor health and low strength / agility will not be taken on an expedition, because the probability of his death is high. Therefore, participants need to constantly upgrade their avatars. There are different ways to do this – both planned and accelerated.
An avatar with a higher IQ can receive the most favorable deals. For example, an avatar with an IQ of 70 will be staking tokens at 15%, and an avatar with an IQ of 100 at 23% (figures for example).
An avatar who has completed the training course "Architect of meta-islands" can be involved in the development of the concept of a new island and he will receive payment for this in the form of tokens.
The avatar is the main asset in the metaverse. The better it is developed, the more benefits / earnings it brings.
Each avatar has a unique DNA. Before being sent to Mars, all avatars are injected with a synthetic genome so that they can exist in artificial gravity. This genome affects different DNA in different ways. Some of the avatars begin to show telepathic abilities, someone becomes very strong, someone is very agile, and someone can spew flames. But, I will not reveal all the secrets)Each avatar has a unique DNA. Before being sent to Mars, all avatars are injected with a synthetic genome so that they can exist in artificial gravity. This genome affects different DNA in different ways. Some of the avatars begin to show telepathic abilities, someone becomes very strong, someone is very agile, and someone can spew flames. But, I will not reveal all the secrets)
Chris from NFT Calendar: so it will be possible to work in the metaverse and get paid for it?
Veronica: Why not? The whole world goes into virtual space. Look at the events of recent years – the load on online services, online training and the like has increased significantly. In fact, a lot of people are already working in the virtual space one way or another. For example, some brand will want to show their outfits on our platform. To do this, avatars will be invited to work as models. And so in any other sphere.
In addition, "scientific digital spaces" will be created: for example, if you are a biologist, you can go to one of the "biological spaces" and see which thematic communities already exist and what work is being done in it, see vacancies or proposals for cooperation. Perhaps you will find a job or take part on a voluntary basis.
The participants of the platform will be able to interact and work in any team from anywhere in the world – only a computer and the Internet will be needed for this.
Chris from NFT Calendar: Did you mention tokens and staking? Can I go into more detail?
Veronika: For the internal economy, a token will be issued in the metaverse. A detailed distribution can be found in the project whitepaper. We plan to implement an internal currency on the ETH blockchain, but we consider BSC as a backup option. In order to maintain and develop the internal economy of the project, the possibility of staking will be implemented. Investment management, contracting and trading will be carried out through the personal account of the Metaspace.game participant. Work on the creation of the cabinet is actively underway at the moment.
I want to note that in metaspace.game provides some financial protection mechanism. If desired, the participant will be able to activate the "HiS" (Hold in Stablecoin) function. This feature allows you to convert internal tokens into stable coins (USDT, USDC). Thus, the participant will be able to protect their finances from volatility in the cryptocurrency market.
Chris from NFT Calendar: I understand that there will be both a mobile and desktop version of the platform?
Veronica: The desktop version is the first stage of development to ensure full functionality and gameplay.
The mobile version is the development of the second stage for a shortened version of the functionality. Due to the technical features of mobile devices, the mobile version of the platform will have limited gameplay functionality. With the mobile version, you will be able to manage investments, conclude contracts, conduct transactions and use some services that do not require heavy loads on the hardware of the device.
Chris from NFT Calendar: Are VR and AR provided?
Veronika: Of course, AR and VR will definitely come to our platform, but for this it is necessary to go through a certain number of stages. In general, I believe that it is the metaverses that will give a powerful impetus to the second round of development of virtual and augmented reality. It is here that they will be justified one hundred percent.
Chris from NFT Calendar: Will the metaverse be available only to Voxelcrazyhead NFT holders?
Veronika: At first, yes, but over time we will give everyone the opportunity to join. It is important to understand that the first 10,000 will always remain the first) They will receive good bonuses in the metaverse for further growth, they will start pumping avatars earlier, actively participate in the construction of our world. All this will have a very positive impact on their lives in metaspace.game.
Chris from NFT Calendar: What are the immediate challenges facing your project?
Veronika: At the moment we are preparing for the launch of the first collection. The whitelisted price is 0.05 ETH, the public price is 0.09 ETH. After the mint of the collection, we will complete the "construction" of Cradle-3252. At the same time, we are working on a personal account and the software part of the gameplay (character management, interactions, etc.). In the first part of 2023, we plan a TGE (Token Generating Event). This is one of the main events. From now on, we will try to adhere to the roadmap and carry out all planned activities within the designated time frame.
Chris from NFT Calendar: Thank you Veronica for an interesting interview and one last question – how would you describe your project in one sentence?
Veronica: Metaspace.game is a symbiosis of reality, game development and high technology. Thanks for the interview, Chris!
Subscribe to our Twitter and join discord!
Be sure to check out the whitepaper!
Everything is just beginning!