Good day everyone! I have a special guest today, the infamous Meme Coin Developer Sir Doggidoge - Founder of Saudi Shiba Inu.
Spearheading the back end of project development, Sir Doggidoge has a proven track record and solid history revolving around safe, reliable and innovative blockchain development, specifically in the Meme Coin space. Backed by a big budget and well experienced team residing all across the globe in just about every different time zone and followed by many. This Developer specifically along with one of the core team members, BabyDBMI7 have both been KYC'd and doxed privately with Auditors and two (2) exchanges.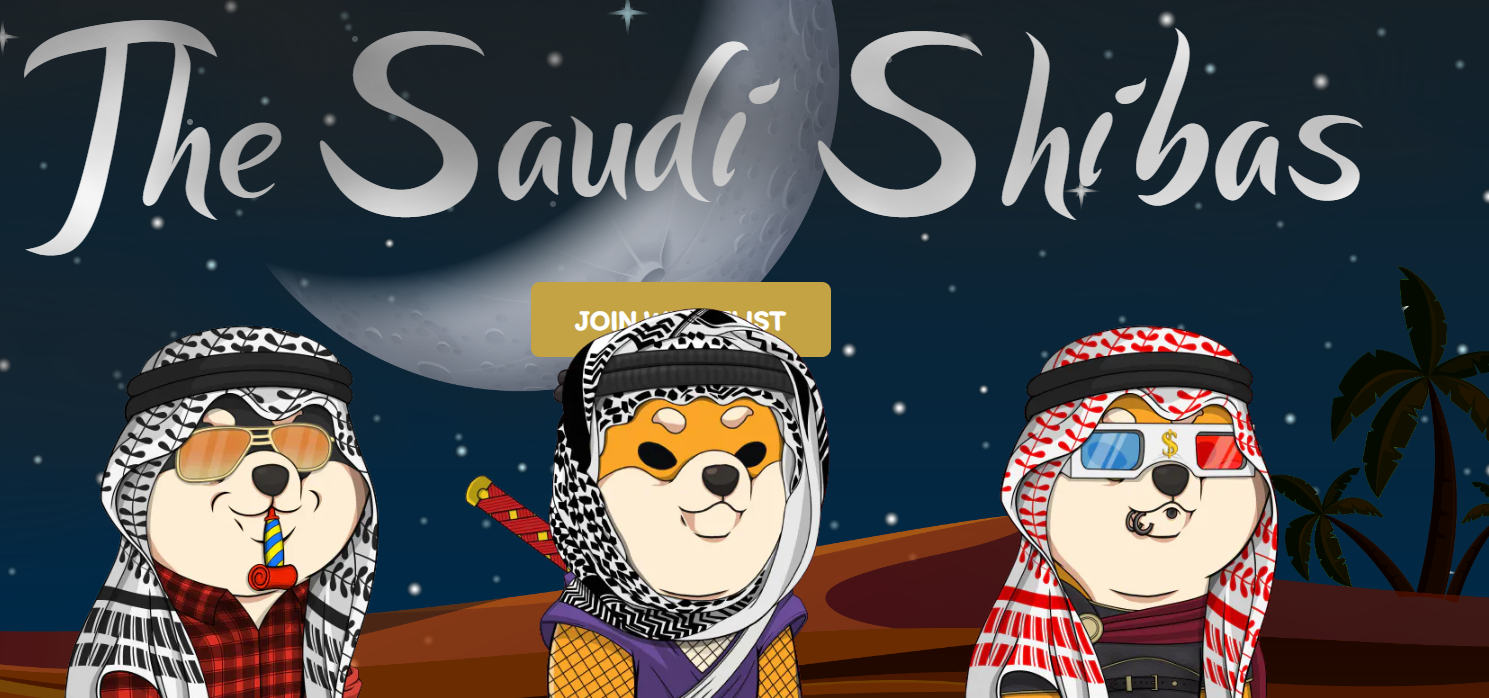 Chris: First off, a little background info on you and your team would be great! Where are you guys from, and how long have you been in the crypto space for?
Sir Doggidoge: My pleasure! I'm a Blockchain Developer from Germany, and we have core team members residing in the United Kingdom, Europe and Saudi Arabia itself. All of our team have been either investing in or working in the crypto space for a minimum of 6 years on average.
Chris: What originally made you decide to create Saudi Shiba Inu?
Sir Doggidoge: I wanted to create a diversified, safe investment platform wherein people can invest into not only a crypto project with the potential of making massive gains, but to create a strong community to rival other such projects as Shiba Inu, Doge, etc.
All of the major projects we see today started somewhere and aspired to reach unimaginable heights in terms of adoption and market cap. We strive to reach a similar goal, with our entire team working around the clock to meet all of the goals we've set down in the Whitepaper.
Piggybacking off the already hyped Saudi trend, we aim to be a worthy adversary to the first trendsetter NFTs "The Saudis".
Chris: I love the design, especially the NFT homepage, along with the previews I've seen so far! When is the official launch?
Sir Doggidoge: Thanks! Well, our NFT Whitelist phase has just begun with 1,000 allocated WL spots up for grabs at the rate of 0.1 ETH each and will conclude this coming Friday August 26th at 12:00 Midnight GMT. Following that, the Public pre-sale will begin on Saturday through Sunday August 27th-28th. Whitelists are in high demand so those wanting to get a spot need to act fast.
Chris: What sets you aside from other NFT projects out there?
Sir Doggidoge: Aside from our high quality designers creating highly detailed Saudi Shiba NFTs with exceptional detail, we offer all of our NFT holders exclusive access to our VIP club, opening up a range of benefits both short and long term. These benefits range from guaranteed Whitelist spots in all future collections, to a reduced tax on the project token (ETH / BSC), many secret special benefits and much more.
Chris: Sounds great! Probably the biggest thing on everyone's mind is, what are your marketing plans for the launch to hike the post launch floor price and entice investors to ape in?
Sir Doggidoge: We've been blessed by many successful years in the crypto space meaning, we have an abundant budget to splash out on heavy high end marketing, more so than almost every other new project out there. This means we'll be partnering with a heap of influencers and execute high tier paid advertising campaigns on a range of platforms.
Needless to say, we will be trending all over Twitter in the next few days, and we hope to continue that for many more weeks to come, rewarding all those who invest in our unique high quality and extremely attractive NFTs, raising the floor price bringing an amazing high value investment opportunity to all of our NFT holders!
Chris: Last question Sir Doggiedoge! What is your goal for this launch?
Sir Doggidoge: Excellent question! We aim to surpass an accumulative MCAP of $100 Million, which would beat our last record. This was a huge achievement for us and now the sky is the limit!
Chris: This concludes the interview, thanks for coming on!
Sir Doggidoge: Always a pleasure, Chris!
To follow the project on socials, check their Discord and Twitter.