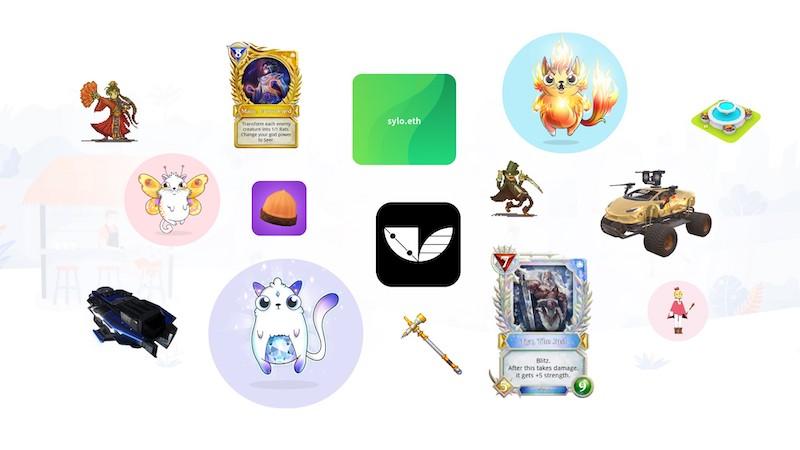 A lot has been said and written about the rise of non-fungible tokens (NFTs) and how they're set to revolutionise the market for collectors and artists. However, an NFT app or wallet is a compulsory tool that one needs to participate in this fast-growing niche.
There are still a few options on the market these days and not all of them offer the same functionalities. This article reviews the best NFT wallets and apps with the goal of helping readers learn the pros and cons associated with each of them.
First, though, there are some features you should look for when choosing an NFT wallet.
What should you look for in an NFT wallet?
Friendly User Interface

The idea of NFTs is already complicated for beginners, and the last thing you need is an app that makes things even more difficult. Therefore, it is helpful to choose an application that is easy to set up and use.

Being at an early stage means that the industry is yet to have a complete beginner-friendly wallet. However, some of the few available options (especially on mobile) can boast of being ideal for someone just getting started with collecting NFTs.

Support for Multiple Devices

Most NFT apps are available either as web extensions or as mobile or desktop applications. Some like Metamask are available on both devices and can synchronize transactions in real-time, making it ideal for anyone who wants to manage their tokens on multiple devices.

Cross-chain Compatibility

Ethereum's popularity and large developer base makes it the largest blockchain for NFT users. Thus, it is not surprising that most wallets support Ethereum-based tokens (ERC-721 standard).

However, if you want to mint, buy and sell NFTs on other networks too, then you need a wallet that offers cross-chain compatibility, or at least supports the blockchain network you wish to use. Examples of other blockchains that support these tokens include Tezos, Zilliqa, Binance Smart Chain, etc.
Top 5 Wallets to Get Started Collecting NFTs
Metamask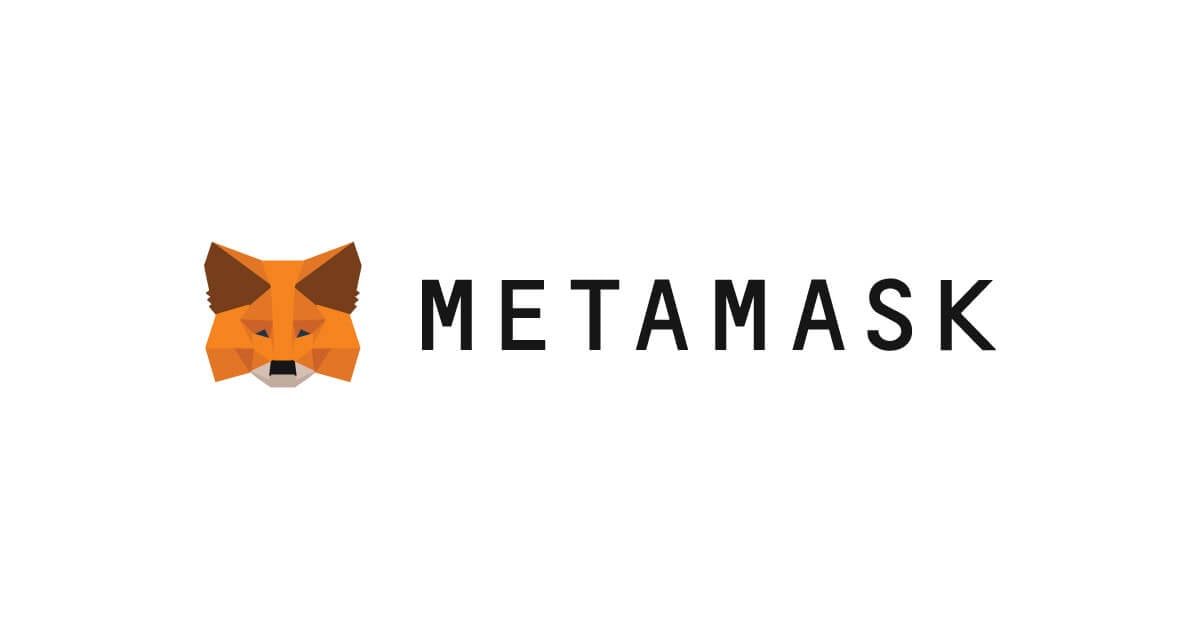 Maintained by Ethereum Foundation-backed ConsenSys, Metamask is unarguably the best NFT wallet for creators and collectors.
It initially existed only as a browser extension that lets users connect directly to decentralised applications (dApps) such as those that power NFTs. In 2020, though, ConsenSys released the mobile version of Metamask which offers a simpler interface for collecting NFT tokens and interacting with other dApps.
Using Metamask, you can create an Ethereum wallet to directly connect with all Ethereum-based platforms to mint and trade these tokens.
Pros
Metamask is relatively easy to set up for anyone with a basic knowledge of cryptocurrencies.
Transactions are synchronised across both mobile and web extension applications.
Users can create and switch easily between multiple ETH addresses they own.
Metamask's mobile version features an inbuilt browser for exploring both NFTs and DeFi applications.
The mobile app also supports direct transfer of ERC-721 tokens from one address to another.
Metamask offers native support for direct swaps between Ethereum and other ERC-20 tokens.
Optimised and advanced fee customisation allow users to set gas fees to match network activity.
Cons
Metamask is primarily compatible with the Ethereum and other EVM compatible blockchains.
There are also concerns regarding the wallet sharing identifiable information to data collection networks.
Enjin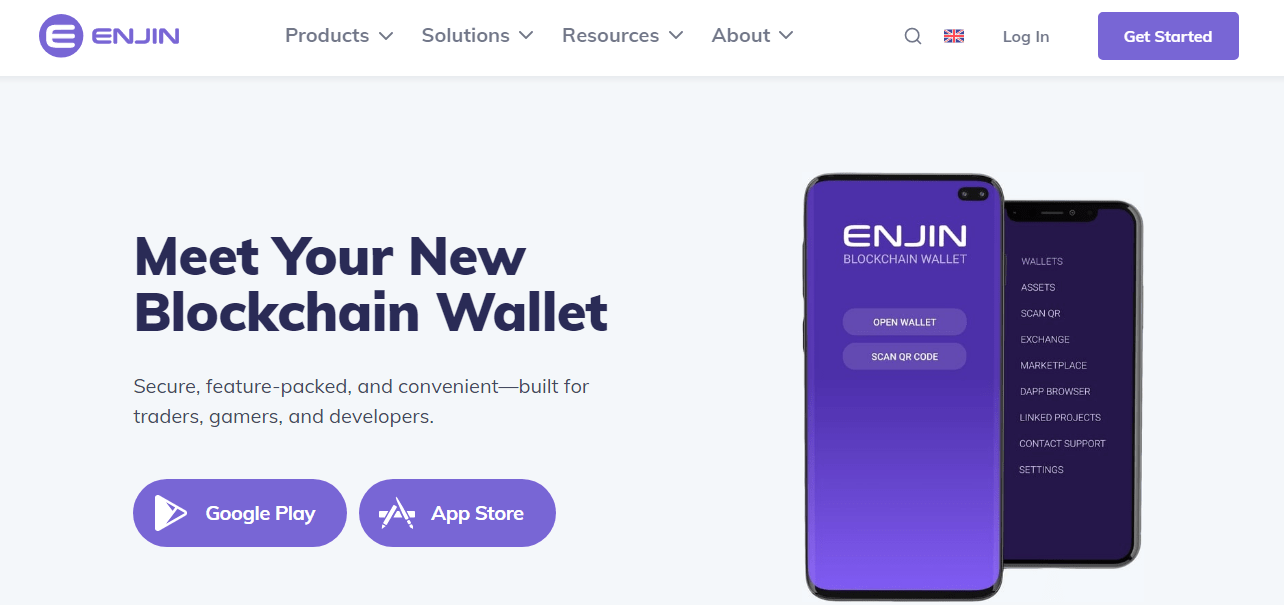 Enjin is another cool blockchain wallet for collecting in-game NFTs and other collectibles. Aside from offering an option for holding cryptocurrencies and tokens, Enjin's wallet includes a marketplace for trading these digital assets using ENJ, the project's native token.
Enjin offers a one-click browser for accessing many Ethereum-based dApp such as those used for decentralised finance (DeFi). The project is also in the process of an integration that will see it feature in Samsung S10 devices as an inbuilt blockchain wallet for users.
Pros
Enjin's blockchain wallet offers one of the best UI for collecting NFTs.
The app includes a marketplace for trading in-game NFTs and other digital collectibles.
Users can also easily convert one cryptocurrency to another via an in-built exchange feature.
Enjin maintains a customer support desk, unlike other wallet providers.
The app also features advanced security features including biometrics and auto-lock.
Cons
The Enjin wallet is only available on mobile.
The app supports only Ethereum-based NFTs and assets.
Math Wallet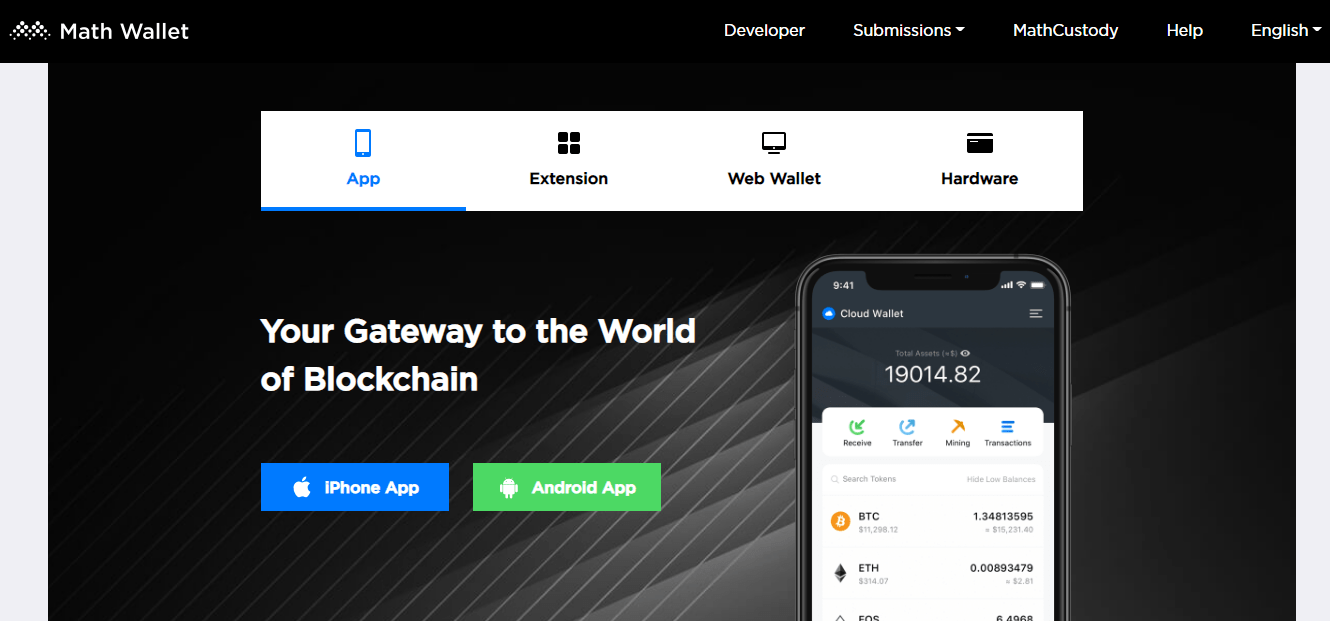 Math Wallet brands itself as "your gateway to the blockchain world," and is backed by industry-leading incubators like Binance Labs and Alameda Research. It represents another excellent option for creators and collectors looking for a Metamask alternative.
Math Wallet includes native integration and support for 65 public blockchains, allowing users to seamlessly manage their assets across these networks. It is also available on mobile, as a web browser extension and as a web wallet for separate blockchain networks.
Pros
Native support for multiple blockchains.
Cross-device compatibility and synchronization.
MathWallet features a one-click dApp store for accessing NFT and DeFi Apps.
The app includes a swap feature for exchanging cryptocurrencies.
Hardware devices like Ledger include a Math Wallet integration, guaranteeing further security of stored assets.
Cons
iOS users reporting having issues with dApp staking.
Math Wallet is still being actively developed. Thus users may encounter bugs, especially on mobile versions.
Trust Wallet
Trust Wallet is another popular mobile wallet option for NFT collectors and boasts over 5 million users.
The app features a dApp list for art marketplaces, allowing users one-click access to sites like OpenSea, MyCrypto Heroes, Axie Infinity, etc. Although Trust Wallet does not support the transfer of NFTs, users can store and manage their assets on the application.
Trust Wallet includes native integration for public chains such as Binance Smart Chain, Ethereum Classic, TomoChain, ThunderToken, GoChain and Calisto.
Pros
Trust Wallet has a fairly user-friendly interface.
Trust Wallet offers one-click access to NFT applications.
Support for multiple blockchains allows for more choices.
Trust Wallet features an in-built cryptocurrency exchange feature.
It can also function as a cryptocurrency and DeFi wallet.
Cons
The application is only available on mobile.
Trust Wallet's affiliation with Binance means that it promotes Binance-based products ahead of close competitor, Ethereum.
AlphaWallet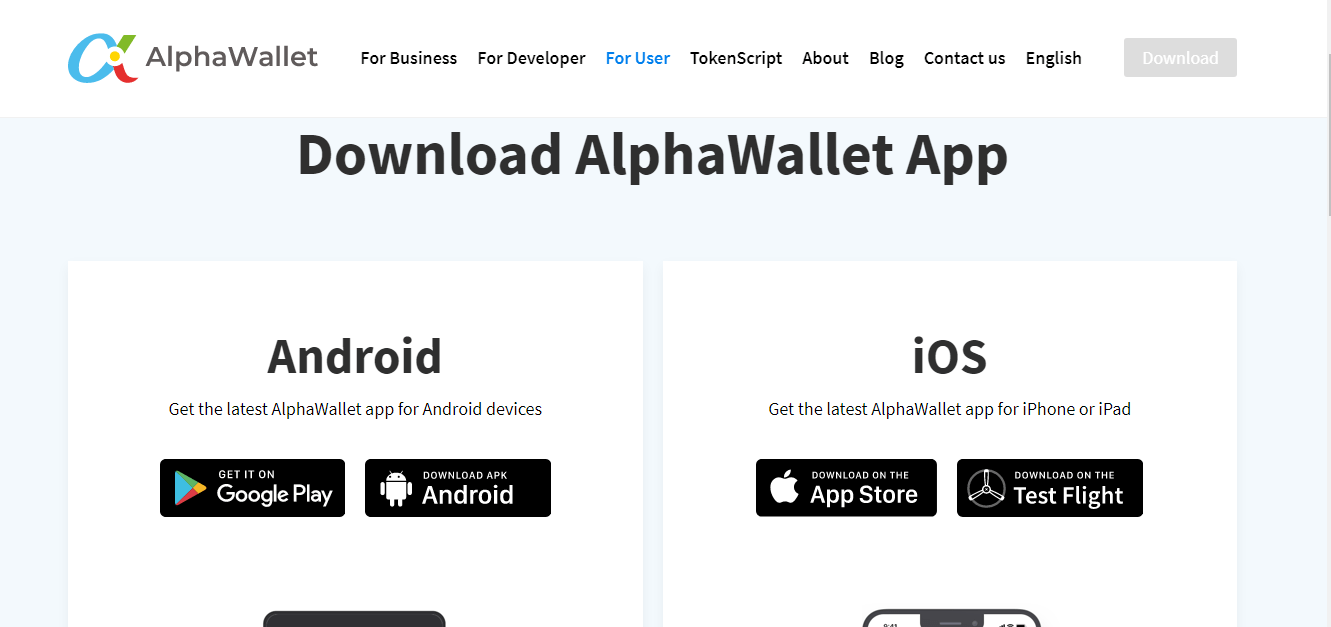 AlphaWallet is an open source Ethereum-only blockchain wallet that includes a function for minting and collecting NFTs.
Directly supported applications include OpenSea, CryptoKitties, Dragonereum, ChainZ Arena, etc. The app is also compatible with all in-game Ethereum based assets, and thus ideal for collectors.
Although AlphaWallet is only available on mobile, the website offers extensive open-source tools for developers, art creators and businesses seeing other forms of blockchain-based tokenisation.
Pros
AlphaWallet provides native support for all Ethereum-based games and tokens.
The application includes an inbuilt web3 browser for exploring other dApps and DeFi applications.
The interface is user-friendly and ideal for those just starting with Ethereum and NFTs.
AlphaWallet is still in active development and can easily integrate new features to match community demand.
Cons
AlphaWallet supports only Ethereum applications and sidechains.
The app is only available on mobile (Android and iOS).
YouHodler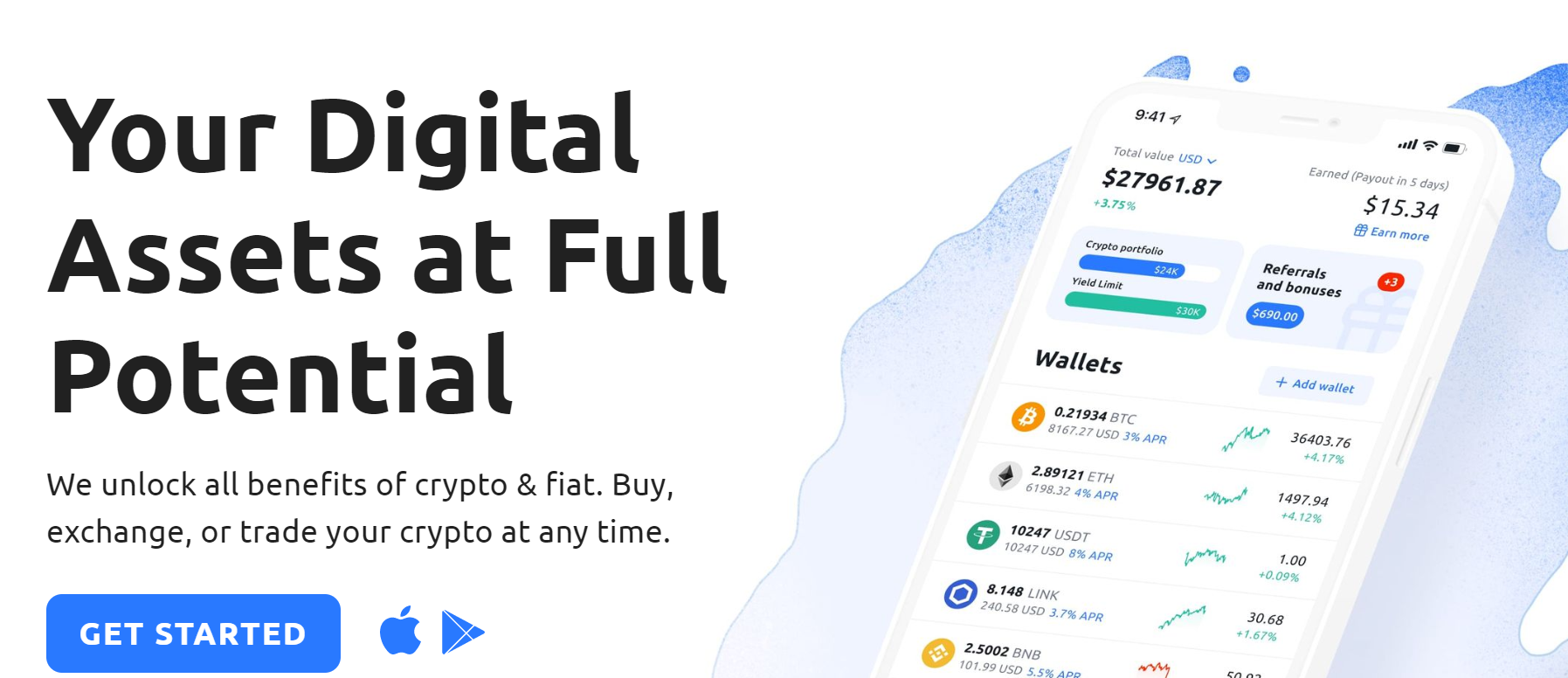 YouHodler is a cryptocurrency lending platform that enables users to borrow fiat currency using their cryptocurrency as collateral. The platform supports a variety of cryptocurrencies, including Bitcoin, Ethereum, Litecoin, Ripple, and more.
Pros:
Flexible loan options: YouHodler offers a range of loan options, including instant loans, Turbo loans, and Multi HODL. This allows borrowers to choose the loan option that best suits their needs.

Competitive interest rates: YouHodler offers competitive interest rates on loans, which are lower than those offered by many other crypto lending platforms.

Multiple cryptocurrency support: YouHodler supports a range of cryptocurrencies, which provides borrowers with flexibility when it comes to selecting collateral.

Secure platform: The platform is highly secure, with features like two-factor authentication and cold storage for funds.

Easy to use: The platform is user-friendly and easy to navigate, making it accessible to both novice and experienced cryptocurrency users.
Cons:
Limited loan-to-value ratio: The loan-to-value ratio on YouHodler is relatively low, which means borrowers may need to put up more collateral than they would on other platforms.

Limited fiat currency options: YouHodler only supports a limited number of fiat currencies, which may be an issue for borrowers who need to access a specific currency.

Limited availability: YouHodler is not available in all countries, which may limit its accessibility for some borrowers.
How to choose the best NFT wallet
Choosing the best NFT app would usually depend on two factors. First, whether you're a creator or collector. Second, the devices you have at your disposal.
For Creators
Creating NFT art typically involves regularly connecting to marketplaces like OpenSea, Rarible, Makers Place, etc.
Creators usually have to upload their files and enable other functionalities. Such operations require the use of a desktop or computer device and are usually difficult to execute on mobile.
Hence, creators are better off using MetaMask or Math Wallet since both wallets are available as browser extensions).
For Collectors
Whether you're only collecting NFTs from blockchain-based games or artists, you can execute these transactions easily on mobile wallets that support the storage and transfer of these items.
Hence, Metamask's mobile version, Enjin, AlphaWallet, and Trust Wallet are all ideal for such transactions.
How to get an NFT wallet
This article includes a link to the official website where users can install the cited NFT wallets on compatible devices.
The aforementioned are self-custodial wallets and will typically provide you with a backup seed phrase during the initial setup. You can restore your wallet and assets with the seed phrase if you eventually lose access to your device.
Note that you will need to purchase Ethereum's native token (ETH) on an exchange or broker, and transfer it to the wallet after installation. For other chains like Binance Smart Chain, you'll need to buy Binance coin (BNB) and send it to the wallet address.
The purchased amount is used to pay transaction fees for collecting or minting NFTs.
How to keep your crypto collectibles safe
Crypto collectibles could be potentially worth a lot more in the future or hold significant memories for the collector. To keep these digital assets safe, keep the following tips in mind:
Only download NFT apps and wallets from official websites and app stores.
Backup your seed phrase in a secure offline location and do not enter it on any website after the initial setup.
Always bookmark on your browser NFT apps that you visit, to avoid falling victim to phishing websites.
If you use a wallet offered as a browser extension, always remember to lock or sign out before shutting down your computer.
Do not use public computers for engaging with NFTs. If you must, ensure to erase all your data before signing out.
Conclusion
Being a fairly new industry means that existing NFT apps are far from the finished products and could use a lot of improvements. However, a handful of the options available offer advanced functions that can serve both creators and collectors.
This article reviewed five of the best NFT wallets and provided guidance that can help each category of NFT participants choose the one that suits their transactions. It also offered tips to keep your crypto-collectibles safe while the world watches on to see how far the NFT industry can go.